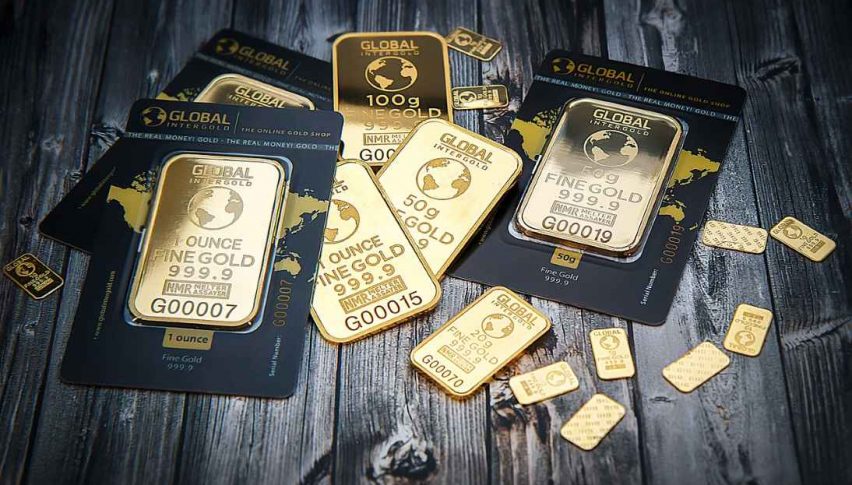 August Gold Futures Stumble At 1330.0
Gold futures have rolled from the June to August contract, amid heavy participation. For the session, August gold has traded more than 260,000 lots and price is becoming compressed near the 1330.0 level. At press time (1:30 PM EST), safe-havens are losing a bit of their luster following the FED's pledge to preserve the U.S. economic expansion via relaxed policy.
The past three sessions in bullion have been monsters. Values have rallied more than $40 per ounce amid trade war and tariff hysteria. Prices are approaching the 1350.0 level and appear ready to jump north again in response to any bad news on the U.S./China trade war front.
August Gold Futures Consolidate Near 1330.0
Futures contract rollover is always an interesting period, especially as it pertains to GOLD. Typically, the front-month contract for gold changes early on in the calendar month, as opposed to middle or late. In addition, front-month contracts are chosen on a near-quarterly basis. For instance, the next contract up for trade after the August issue will be December.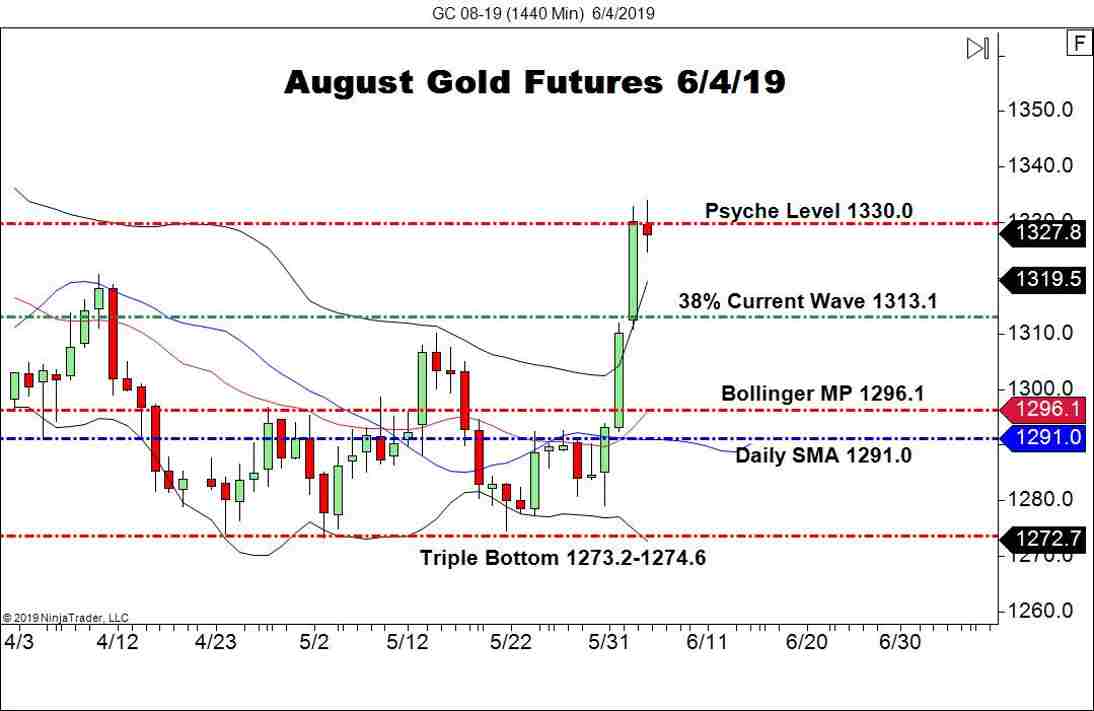 Here are the levels to watch in August gold for the near future:
Resistance(1): Psyche Level, 1330.0

Support(1): 38% Current Wave Retracement, 1313.1
Bottom Line: As long as today's intrasession high of 1334.1 holds up, I will be looking to go long from the 38% Current Wave Retracement (1313.1). Until elected, buy orders are in queue from 1313.7. With an initial stop loss at 1309.4, this trade produces 50 ticks profit on a rejection of Fibonacci support and the 1310.0 handle.
Yesterday the CPI numbers from European countries showed a slowdown, so today's headline Eurozone inflation numbers should be soft as well
1 day ago