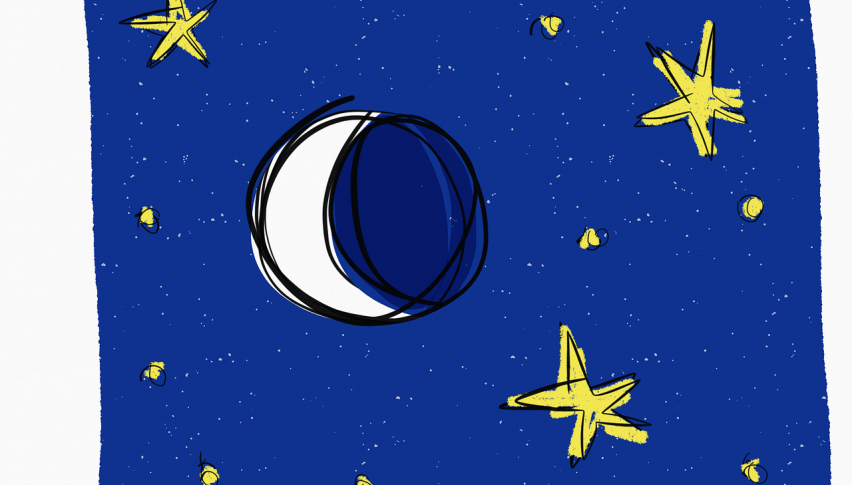 Daily Briefing, June 4 – Happy Eid Day, Key Economic Events to Trade Today
Posted Tuesday, June 4, 2019 by
Arslan Butt
• 2 min read
Happy Eid Day. Let's cherish every moment of this beautiful festival!
Getting back to the forex world, US stock indexes lost over 1% as market sentiment was impacted by President Donald Trump's tariff threat on Mexico. The Dow Jones Industrial Average tumbled 354 points (-1.4%) to 24815, the S&P 500 SPX dropped 36 points (-1.3%) to 2752, and the Nasdaq Composite was down 114 points (-1.5%) to 7453.
Reserve Bank Cut Interest Rates – A Fresh Record Low
One of the most significant updates during the Asian session is from the Reserve Bank of Australia. The Reserve Bank has cut its official interest rate by 0.25% points to a new record low of 1.25%. However, it is the first shift in the RBA's policy-setting since August 2016, and it was a broadly anticipated event.
The forex traders had priced in a 100% likelihood of a cut at the June meeting, with another cut expected by October, which is why we haven't seen many reactions in Aussie. In fact, it strengthened instead of weakening. That's what we call, buy the rumor sell the fact.
What's Next on Economic Docket?
EUR – CPI Flash Estimate y/y 9:00 GMT
The Eurostat is due to release Consumer Price Index for the Eurozone at 9:00 GMT. As we are already aware of the crisis that Eurozone is facing, economists are expecting it to echo on its inflation. Thus CPI can suffer as analysts forecast for inflation stays at 1.4% vs. 1.7%.
Weaker figures aren't considered suitable for the economy. Therefore, these may keep the Euro bearish today.
EUR – Core CPI Flash Estimate y/y 9:00 GMT
In addition, core inflation is also expected to drop from 1.3% to 1%. In case you are wondering how core CPI is different from CPI, well, it shows a change in the price of goods and services purchased by consumers, excluding food, energy, alcohol, and tobacco.
EUR – Unemployment Rate – 9:00 GMT
Surprisingly, the Eurozone's unemployment rate is expected to show no changes. It's likely to stay at 7.7% just like last month. However, any change may bring slight fluctuations in the single currency Euro today. Let's keep an eye on it.
RBA Gov Lowe Speaks – 9:30 GMT
RBA Governor Philip Lowe is due to speak at the Reserve Bank of Australia Board Dinner, in Sydney. He may talk about the recent rate cut. Volatility isn't expected, however, if he changes his tone for future guidance, shifting from dovish to hawkish, we may see strong moves. Audience anticipate questions.
Fed Chair Powell Speaks – 13:55 GMT
Lastly, the Federal Reserve Chair Jerome Powell is due to speak about the Federal Reserve's policy strategy, tools, and communication practices at an event hosted by the Federal Reserve Bank of Chicago. Although, chances of discussion and revealing the next moves are zero, yet worth watching for any clues.
Good luck, and enjoy your Eid.