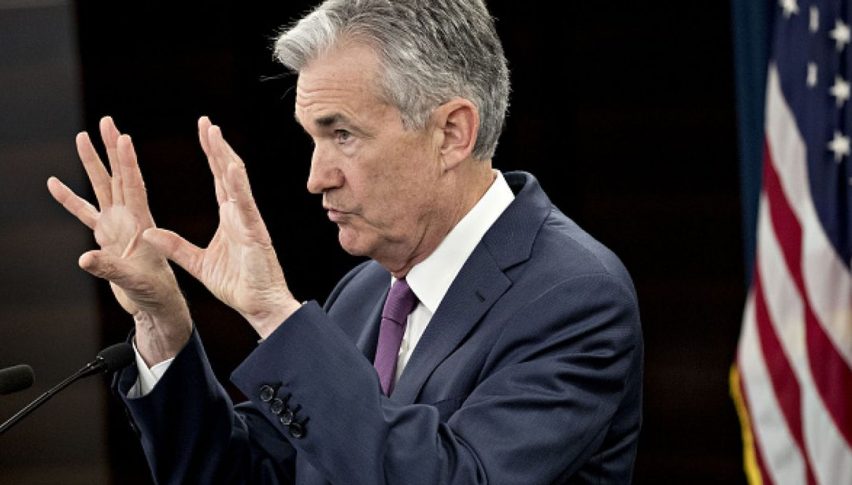 Powell Speaks, Reassures Markets
The bulls are back on Wall Street, with the DJIA, S&P 500, and NASDAQ breaking out to the topside. Trade war fears have taken a backseat to interest rate optimism as the mid-U.S. session approaches. Following this morning's Chicago speech by FED Chair Jerome Powell, investors are bidding equities in celebration of a shift to "accommodative" policy.
Powell Speaks, Markets Jump
Today's speech from Jerome Powell is one of those rare instances where the FED Chair addresses U.S. economic matters in an unofficial capacity. Even though Powell's remarks were prepared in advance, the statements have jolted the markets and participation.
Here are the highlights from this morning's "Conference On Monetary Strategy, Tools, And Communications Practices" in Chicago:
"We [FED] are closely monitoring the implications of recent developments [tariffs] on the U.S. economic outlook"

"We [FED] will act as appropriate to sustain the expansion"

"FED policy remains data dependent"

"Persistently low inflation could lead to downward drift in expectations"
Bottom Line: The key comment from Powell was a pledge to "sustain" the U.S. economic expansion. In other words, if the economy flags, the FED is going to cut rates to stimulate growth. This is the first admission from the FED Chairman that rate cuts may be necessary this calendar year. As a result, equities are booming. At the near-halfway point of the U.S. session, the DJIA is up 400 points.