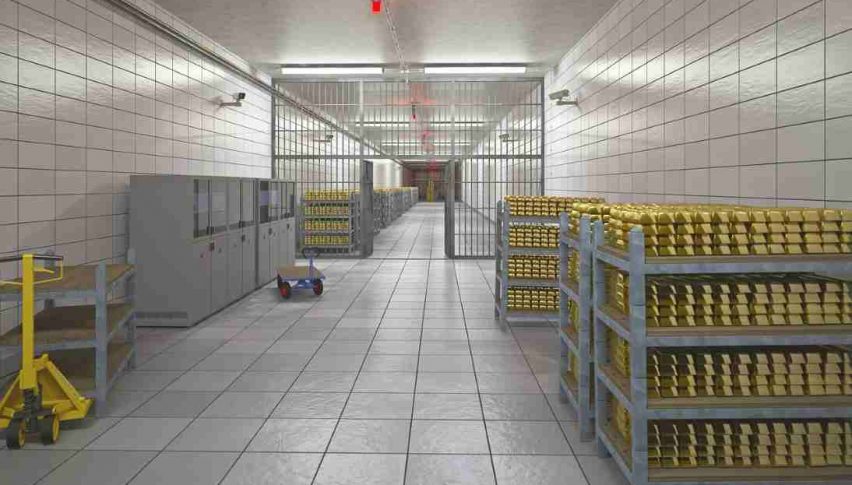 August Gold Pares Gains, Rejects 1350.0
Today's action in August gold futures has been curious, to say the least. A strong pre-U.S. cash open took price to within a stone's throw of $1350.0, an almost $70 per ounce single-week rally. However, fortunes quickly reversed following stronger-than-expected ISM Non-Manufacturing PMI numbers. As of this writing (1:30 PM EST), August gold has settled into consolidation near 1330.0.
Last week's run to safe havens brought heavy bids to GOLD for seemingly the first time this year. Risk-averse investors took complete control of the bullion market, reminiscent of fallout stemming from the North Korean nuclear tests back in Fall 2017. Although the daily bullish trend in gold remains technically valid, today's U.S. session has brought a major shift in safe-haven sentiment.
August Gold Futures Return To 1330.0
Over the past three sessions, 1330.0 has brought both buyers and sellers to the market. Earlier today, the buyers were victorious ― is it now time for sellers to rule the roost?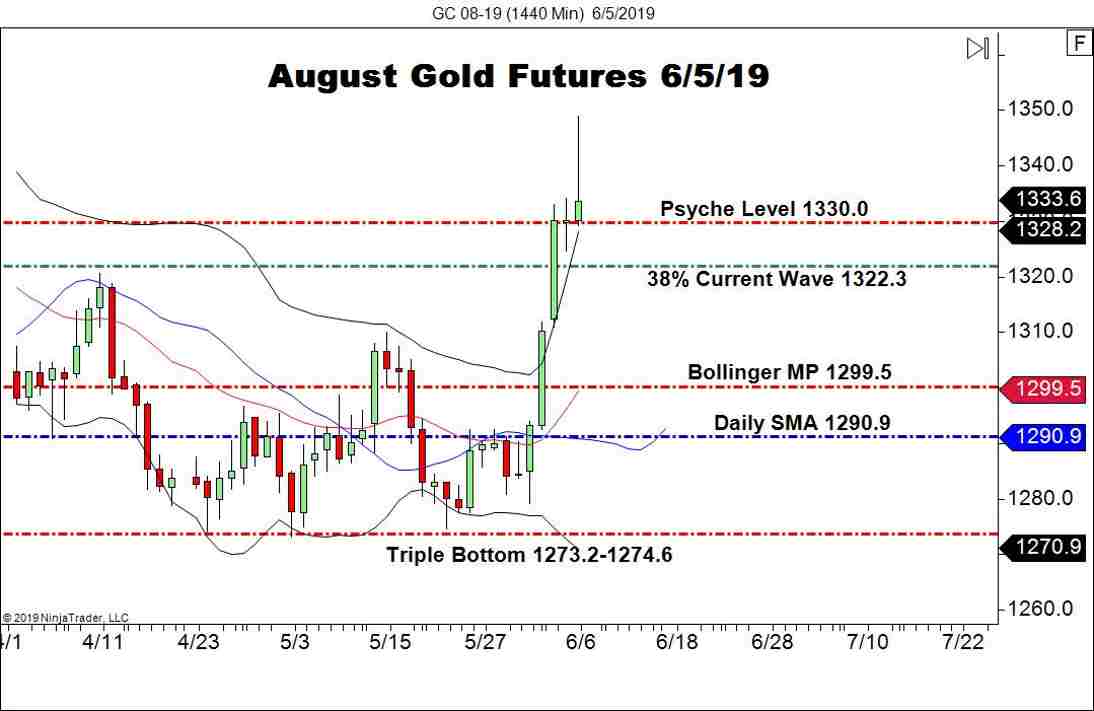 Bottom Line: As long as today's high at 1348.9 is the top of this market, joining the daily uptrend on a pullback is a solid way to play the action. Until elected, I will have buy orders resting at market from 1322.9. With an initial stop at 1320.4, this trade yields 25 ticks when using a standard 1:1 risk vs reward management plan.
Gold is always a fickle asset, regularly experiencing prolonged periods of consolidation before breaking out. This has been the case for most of the last 18 months. Perhaps the latest bullion bull run is a precursor for a 2020 return to $1500.0+ per ounce.