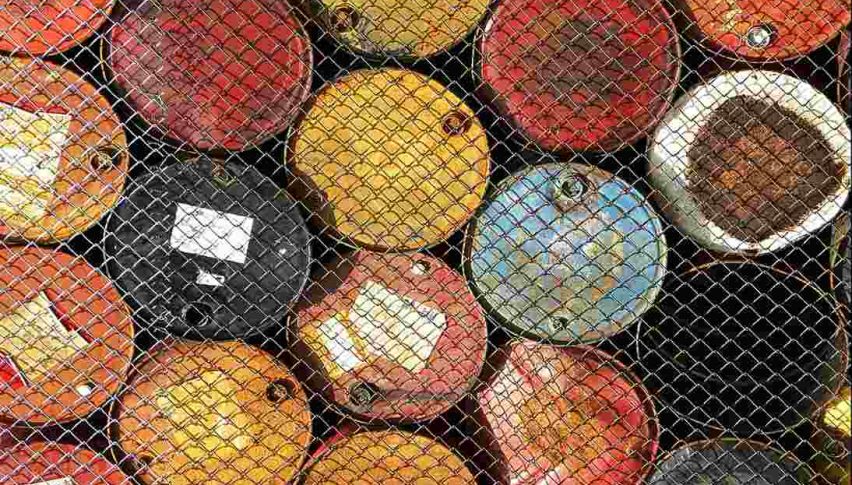 EIA Reports Massive Supply Build
The weekly crude oil inventories cycle is complete and supplies are on the rise. Earlier, the U.S. Energy Information Administration (EIA), reported a massive weekly stocks gain of 6.771 million barrels. This figure comes on the heels of Tuesday's American Petroleum Institute (API) release of a positive 3.545 million barrel build. In short, oil supplies are up and prices are down.
July WTI Crude Oil Futures Continues To March Toward $50.00
Following a brief Tuesday respite, July WTI crude oil is back on the bear. Prices have fallen dramatically since today's 10:30 AM EST release of the EIA report as traders have piled on the short side of WTI.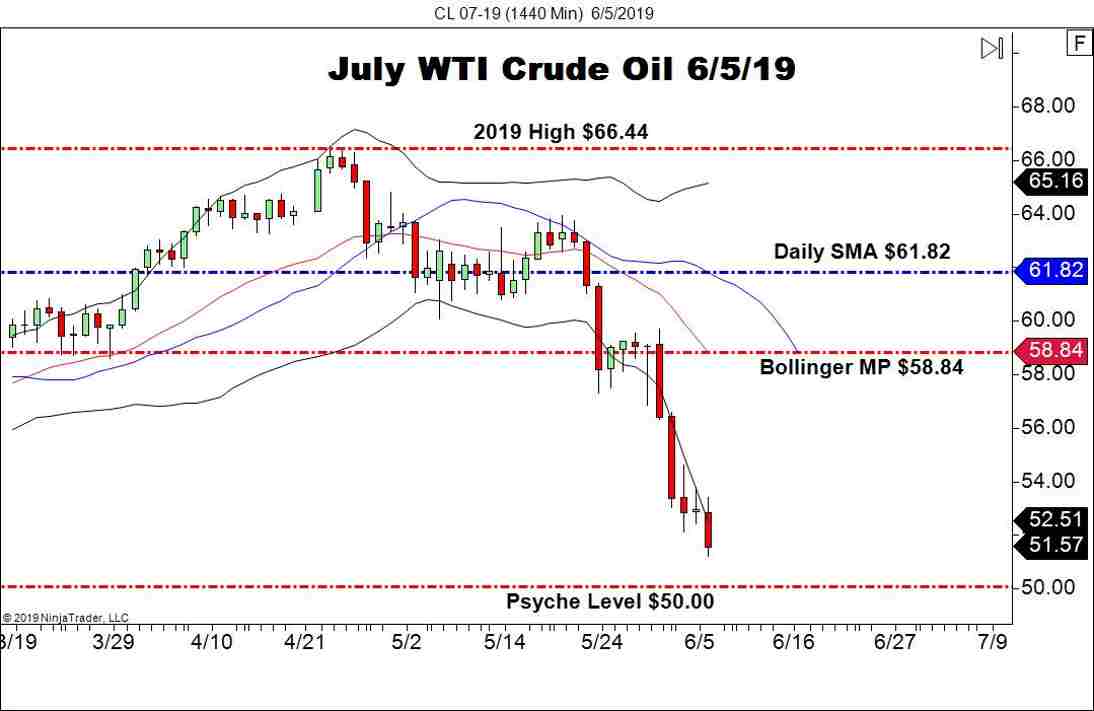 Bottom Line: Aside from $55.00, July WTI crude has consolidated at several psychological levels before extending to the downside. This was the case at $60.00 and $52.50 ― is $50.00 the next big-round-number to be hit?
It certainly looks that way, with growing supplies driving WTI prices toward an immediate test of $50.00. If this continues, going long July WTI from just above $50.00 isn't a bad way to fade the trend. Until elected, I will have buys queued up from $50.27. With an initial stop at $49.72, this trade produces 100 ticks on a bounce from the $50.00 area.
The added levels of participation in July WTI are likely to produce at least a short-term rejection of the $50.00 barrier. While counter trend trades are always risky, the rewards can be great. With a bit of luck, we will see this trade go live during the late session or U.S. overnight.