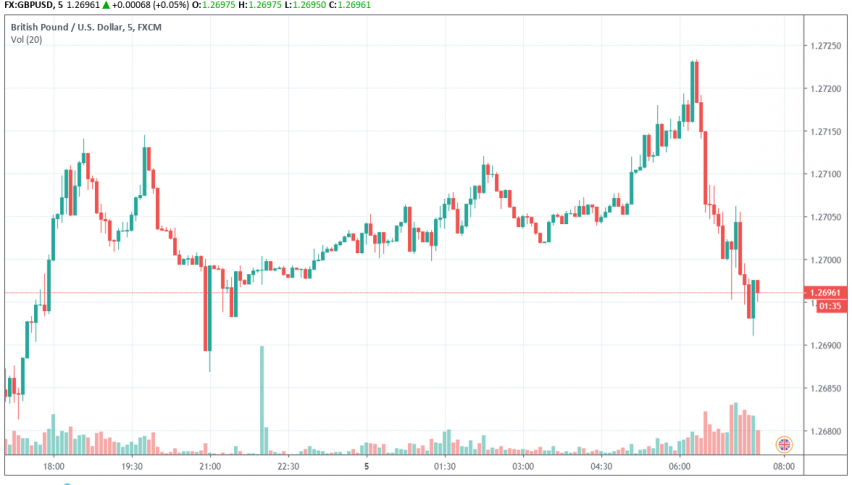 Pound Recovers Slightly, but Remains Weak Over Brexit Uncertainties
Posted Wednesday, June 5, 2019 by
Arslan Butt
• 1 min read
On Tuesday, GBP/USD recovered some of its recent losses and climbed closer to the 1.27 level. Driving this move was Trump's promise for a "phenomenal" trade deal with Britain after Brexit.
The pound has risen past five-month lows and is now trading at around 1.2693 against the US dollar. Gains continue to be limited, however, over uncertainties surrounding Brexit. The likelihood of a disorderly Brexit, one possibly without a deal in hand from the EU, remain high in UK markets, causing trouble to the Sterling.
By the end of this week, Theresa May is set to step down as PM. However, there are worries about who will replace her and how her successor will negotiate Britain's exit from the EU. Chances are high that May's successor could be pro-Brexit enough to possibly leave the EU on October 31 even without a deal.