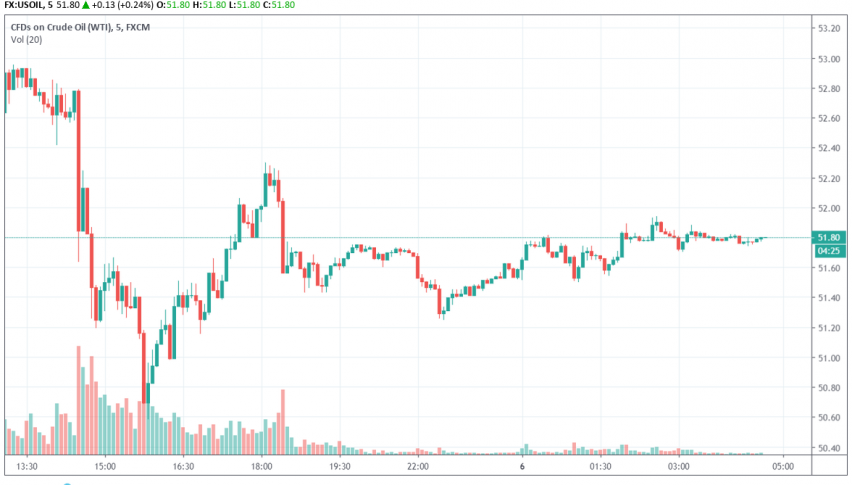 EIA Reports Build in US Crude Oil Inventories and Production
Posted Thursday, June 6, 2019 by
Arslan Butt
• 1 min read
WTI crude oil prices traded close to their lowest levels this year over rising US crude inventories and falling demand due to global trade tensions. At the time of writing, WTI crude oil is trading at around $51.80 per barrel.
The trade war continues to dominate market sentiment as US and China offer no updates towards resolving their differences and US threatens to hike tariffs on all Mexican imports over failure to curb illegal immigration. To make matters worse, the EIA report on Wednesday revealed that US crude production climbed to a record high of 124 million bpd, a rise by 1.63 million bpd since May 2018.
Crude oil inventories in the US have also reported a build-up in the week of May 31, rising by 6.8 million barrels to touch 483.2 million barrels. These are the highest levels since July 2017.
As US crude production keeps rising, it offsets the supply cuts in place by OPEC+. In addition, the trade war sentiments are also keeping oil prices lower over worries of a global economic slowdown which could result in lower demand for oil.
Crude Oil has been bearish for more than a year, but this week we saw a decent reversal higher on higher Caixin manufacturing
2 days ago