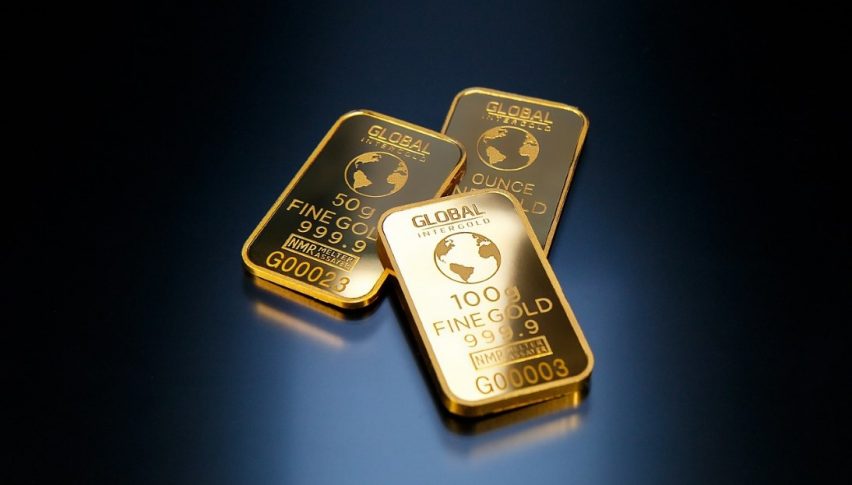 August Gold Futures Test 1350.0
June has been good to gold as investors have consistently flooded the market with capital. Since June 1st, August gold futures have rallied more than $45 per ounce amid heavy bidding. Last week featured a rush to safe-havens as trade war escalations spooked investors; this week's flagging USD has bumped bullion higher. It seems that regardless of the fundamentals, gold is setting the stage for a Q3 and Q4 2019 rally.
At this hour (1:30 PM EST), the morning's weak Non-Farm Payrolls report continues to dominate financial headlines. U.S. equities are trending higher, led by a 300 point gain in the DJIA. No doubt about it, the markets are pricing in several rate cuts for 2019 and gold is benefitting from a potentially devalued USD.
August Gold Futures Take Out $1350.0
For the first time since February, August gold futures have traded above $1350.0 per ounce. The key psychological level was taken out earlier today, around 10:30 AM EST.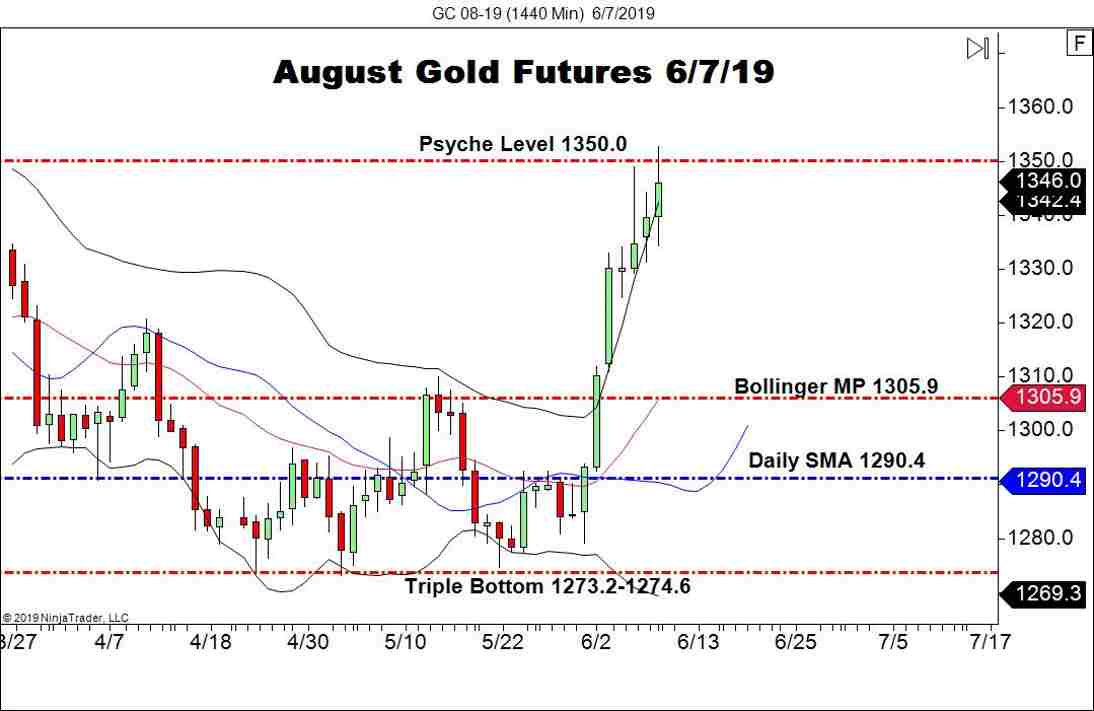 Overview: Going into next week's trade, exactly how bullion will behave remains very much a mystery. Nonetheless, we do know that the daily trend is up and that gold will benefit from both FED rate cut euphoria or plunging equities valuations. In short, GOLD is in a great position to hold its value or continue north over the coming five sessions.
Accordingly, buying into the daily bullish trend on a dip or pullback is going to be a great way to play the action. With a bit of luck, we will get a chance to do so during the Monday or Tuesday session. Until then, enjoy your weekend break and get ready for another active five days on the markets.