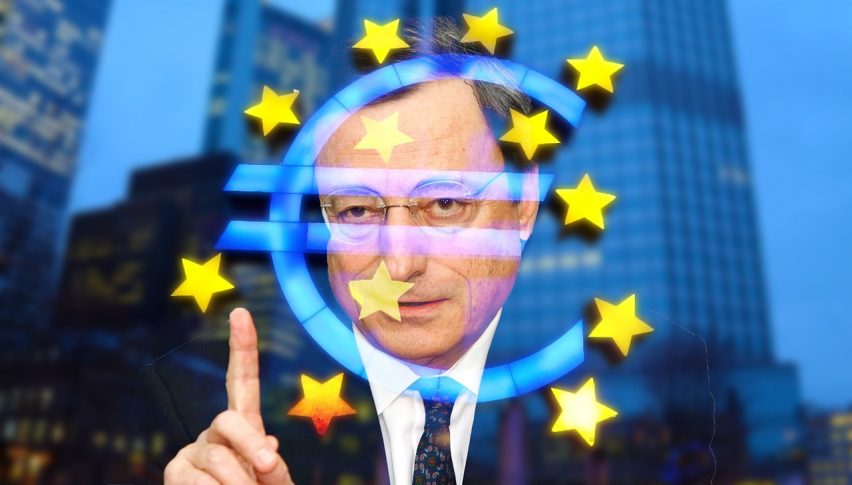 Where to Now for the EUR/USD?
There was a fair bit of focus on the ECB yesterday, with most not expecting all that much to come from the meeting, as has been the case in recent years.
That said, Mario Draghi and his men certainly came out with a far more dovish outlook than many had anticipated.
Drahi suggested, "Several members raised the possibility of further rate cuts. Other members raised the possibility of restarting the asset purchase programme or further extensions in the forward guidance."
My first thought is that it is quite hard to do much from their current situation. Cutting rates would arguably not do much, given they are already trading at virtually nothing. While QE has already failed once.
The frustrating thing for Draghi would also be that the EUR/USD is still at highs, pushing up towards the 1.1300 level. There was some chop yesterday, with price spiking between 1.1200 and 1.1300. With it ultimately settling around the 1.1270 mark at the time of writing.
Interestingly it appears that investors took the ECB's message that rates would "remain at their present levels at least through the first half of 2020" as delaying any cuts until that point in time. As recently as March the ECB had stated that interest rates would stay at the record low levels until at least the end of 2019.
For now, it looks like the ECB (and FOMC for that matter) have given up on any hopes of a rate hike in the coming year and will put all their attention back into stimulating the economy any way they can.
The other big consideration for the EUR/USD will be what happens this evening with the US jobs number. With the FOMC turning quite dovish this week, a poor number would send a big signal to the market that the Fed stands ready to cut.
That could well be the trigger for a push above the 1.1300 level. While fundamentally I feel the EUR/USD should be trading towards its lows, given the lack of options Draghi appears to have, despite his dovish outlook
Bottom Line: Despite a dovish outlook, it will be tough for Draghi to turn the Euro economy around with monetary policy.