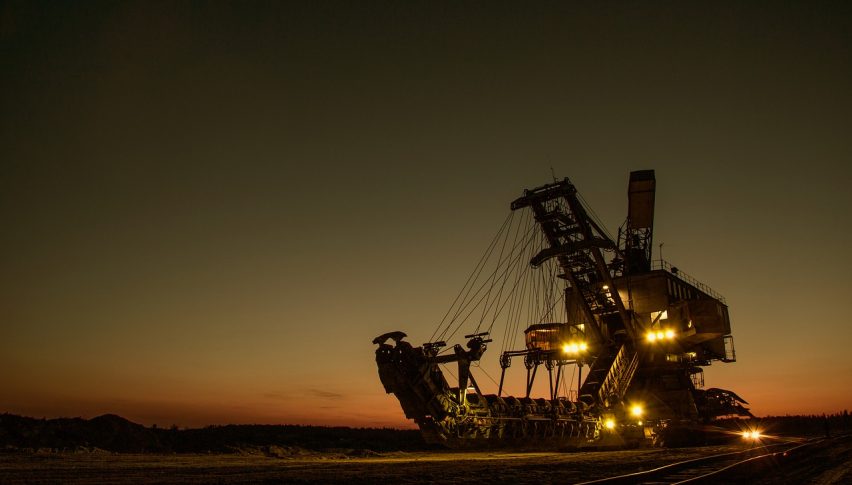 Can Iron Ore Prop Up the Aussie?
Posted Wednesday, June 12, 2019 by
Rowan Crosby
• 2 min read
Iron Ore continues on its strong bull run that we've seen of recent times and it might well be one of the reasons the Aussie is holding strong.
The bull run in iron ore coincided with the Vale dam disaster in Brazil, where operations have since been shut down leading to a huge demand/supply imbalance.
Iron ore futures on the DCE in China have risen steadily from around 500 to where they currently trade at 770. Price is now back at highs as there are more concerns that current miners will now be able to meet demand in the short-term. However, it is important to note that the direct correlation is not what it used to be with the Aussie.
So what does this mean for the AUD/USD? Well, in reality, the strong IO prices are effectively helping to prop up the currency to some degree, while the fundamentals are all pointing lower.
Of course, I mean that the RBA is looking to cut interest rates, which will weigh on the Aussie going forward. However, the one sector that has been surprisingly resilient lately is mining and that is helping to prop up price.
I am expecting the bulls to remain in control of the resource sector. We are also seeing GOLD miners trading at highs which is another strong sign for the Aussie economy. While the mining boom is well and truly over, there are plenty out there that are excited about this area of the economy.
That said, the Aussie has also had a decent short base, which is likely why there hasn't been much selling lately.
Bottom Line: For the time being 0.7000 is holding as resistance and we should still be bearish. The key point here is that the economy is not in total disarray and one of the major exports is going incredibly well at the moment. And Iron Ore is back trading at the recent highs.