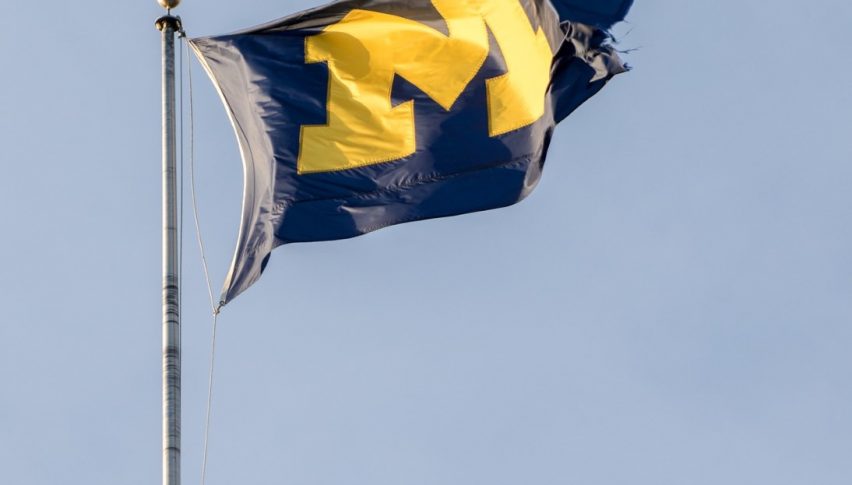 UM Sentiment Index Lags, USD Hangs Tough
The University of Michigan Consumer Sentiment Index for June is out and the numbers aren't good. Index values came in beneath expectations, prompting many to wonder if recession is coming sooner rather than later. Of course, the U.S. indices and USD are throwing everyone a curveball, rallying since the UM Index was released. Go figure.
For those that missed it, here is a quick look at the hard data:
Event                                                           Actual     Projected     Previous
UM Consumer Sentiment Index (June)     97.9              98.0              100.0
In short, the UM Index lagged both projections and the previous release. This isn't a good sign as we enter the North American summer months, typically a time of optimism and economic activity.
June USD Index Futures Prepare For Rollover
The June USD Index is on the verge of rollover, trading with sparse volumes. Nonetheless, the action is bullish as the USD attempts to close the week on a high note.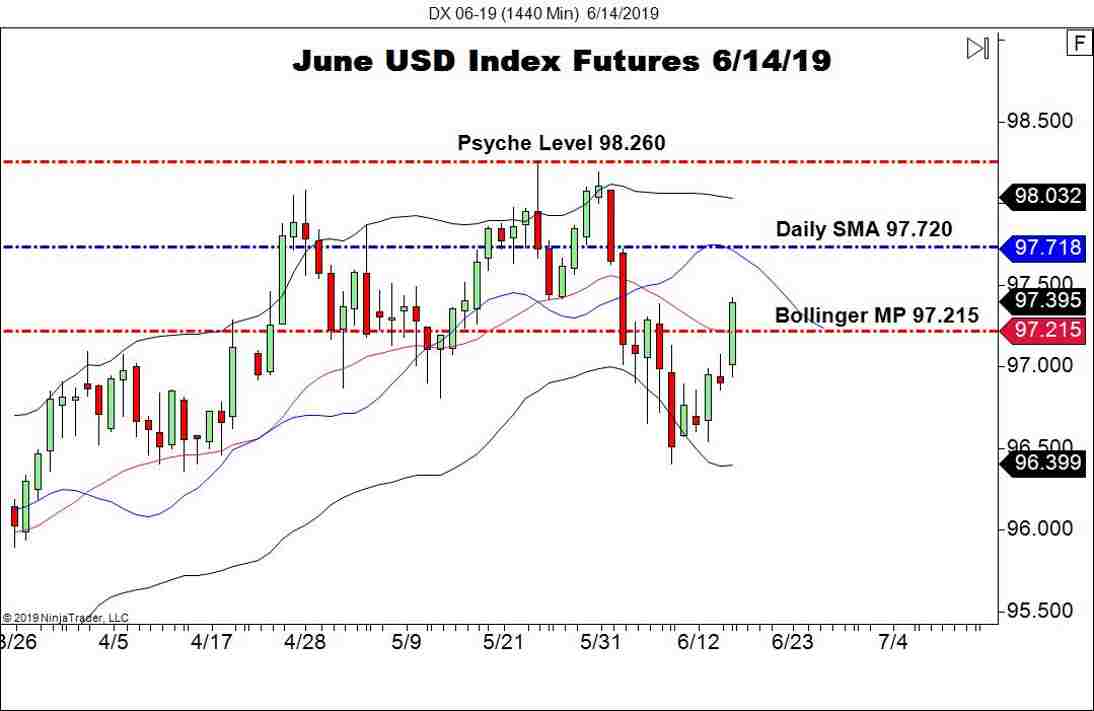 Overview: From 31 May to 7 June, the Greenback was pounded by sellers. The concept of pending FED rate cuts became popular and the USD fell across the majors. Now, things appear to have settled down a bit and currency traders are piling back into dollars.
From now until Christmas, the two drivers of the USD will be the U.S./China trade war and FED rate cuts. At this point, it looks like the FED will be in line for at least one rate cut by year's end. Unfortunately, the U.S./China trade situation is much more complicated.
Next week will be a big one for the Greenback. The FED is scheduled to make their policy announcements on Wednesday. Perhaps we will have a better idea of what Q3 and Q4 2019 will hold at this time next Friday.