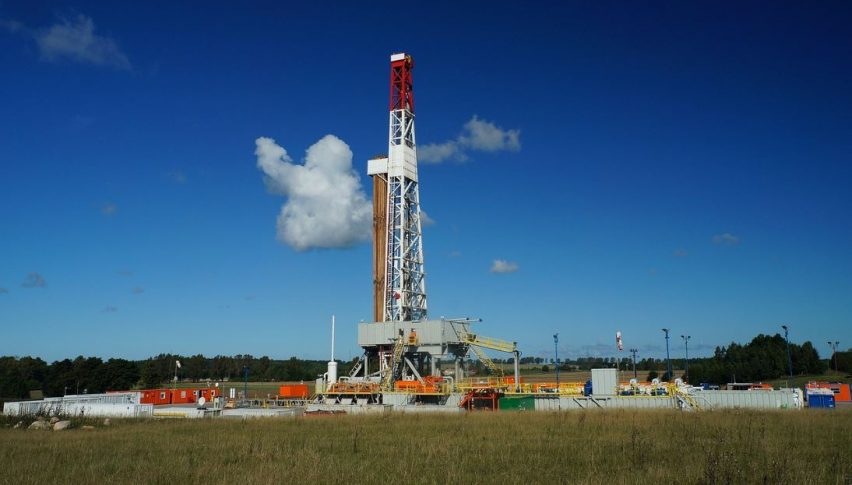 Baker-Hughes Reports Decrease In U.S. Rigs
Friday afternoon is always an interesting day on the crude oil markets. Aside from institutional players balancing their weekly books, the Baker Hughes Rig Count is released to the public. The rig count is a unique statistic, in that it gives traders a direct view into the oil drilling industry here in the United States. Friday's number came in slightly lower than expected, suggesting that drillers are scaling back operations in response to lagging crude oil prices.
At first glance, the Baker Hughes report is a bit underwhelming. The count came in a 788, down only one rig week-over-week. However, this is significant when taking into account the time of year. Producers typically ramp up activity during the late spring/early summer season in the Northern Hemisphere. This has not been the case thus far in 2019, with energy industry participants choosing to wait out the downturn in global oil.
July WTI Trades Flat Following The Baker Hughes Rig Count
Friday was a tight day for July WTI crude oil, featuring a modest range and slightly positive close. At least for the weekend, the pressure is off of energy bulls.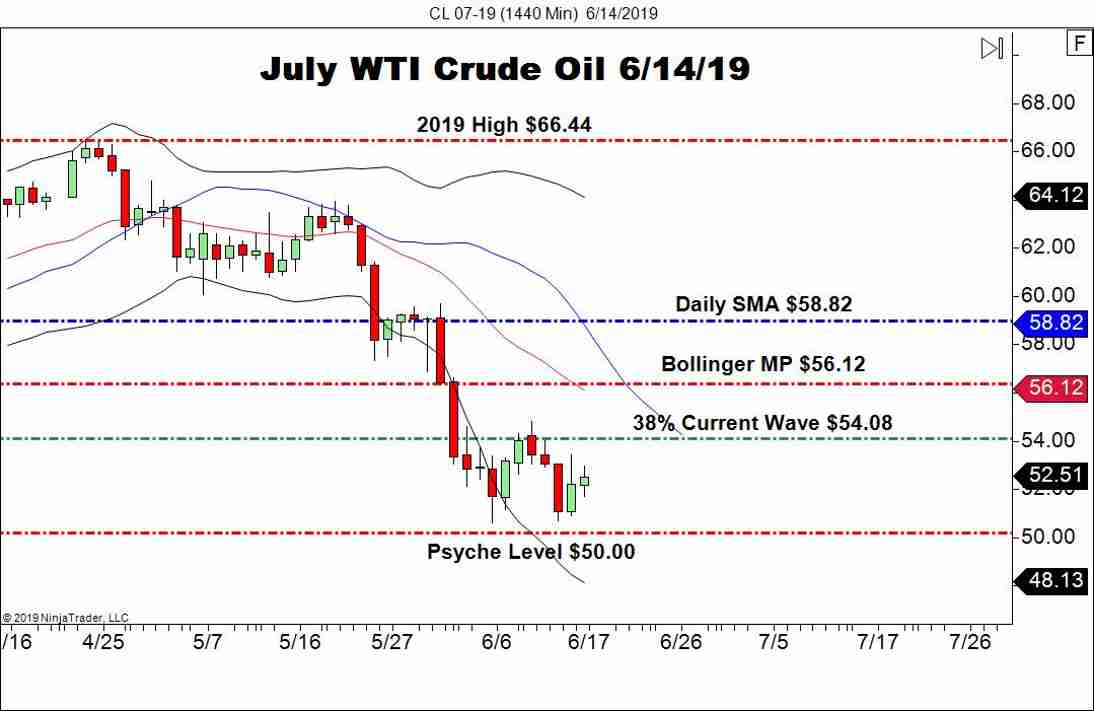 It is anyone's guess which way July WTI will go on Monday's session. Nonetheless, there are two numbers on my radar for next week's trade:
Resistance(1): 38% Current Wave, $54.08

Support(1): Psyche Level, $50.00
Overview: Thursday's action was indicative of just how weak the WTI market really is. Two oil tankers were attacked in the Middle East ― aside from an intraday bump in pricing, not much happened in WTI. This is a huge signal that the oil markets are not only weak, but decisively bearish. From a common-sense standpoint, it is short-or-nothing until proven otherwise.
As of now, we are looking at a 3/1 ratio for the July to August futures contracts in WTI crude oil. This is sure to change later on in the week as the August contract will come into focus, bringing choppy price action and possible directional moves. If you are going to trade WTI crude this week, be sure to keep an eye on the volume split between the July and August contracts!