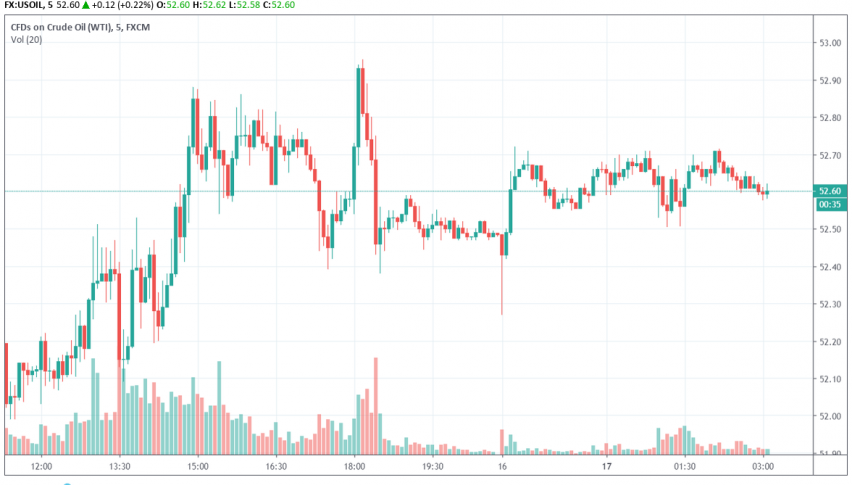 WTI Crude Oil Prices Rise Higher: Pompeo Comments on Oil Tanker Attacks
Posted Monday, June 17, 2019 by
Arslan Butt
• 1 min read
Volatility continues to wreak havoc in global oil markets. On Monday, WTI crude oil prices rose higher over tensions building up in the Middle East following an attack on two oil tankers late last week.
At the time of writing, WTI crude oil is trading at around $52.60 per barrel, after comments from US Secretary of State Mike Pompeo on how the US will take necessary action to ensure safe navigation in the region.
Last week's attacks were the second in a month and had caused oil prices to rise by as much as 4.5% on Thursday, and served to escalate tensions between the US and Iran. Ever since the US reimposed sanctions on Iranian exports, tensions have been simmering in the Middle East.
In an interview with Fox News, Pompeo stated, "The Iranians should understand very clearly that we will continue to take actions that deter Iran from engaging in this kind of behavior." Iran has denied US's allegations but has warned several times that it would block the Strait of Hormuz if the US continued to ban sale of Iran's crude oil.
Oil prices also find support from the upcoming OPEC meeting slated to be held in July, where the members are expected to announce their decision to continue with supply cuts.