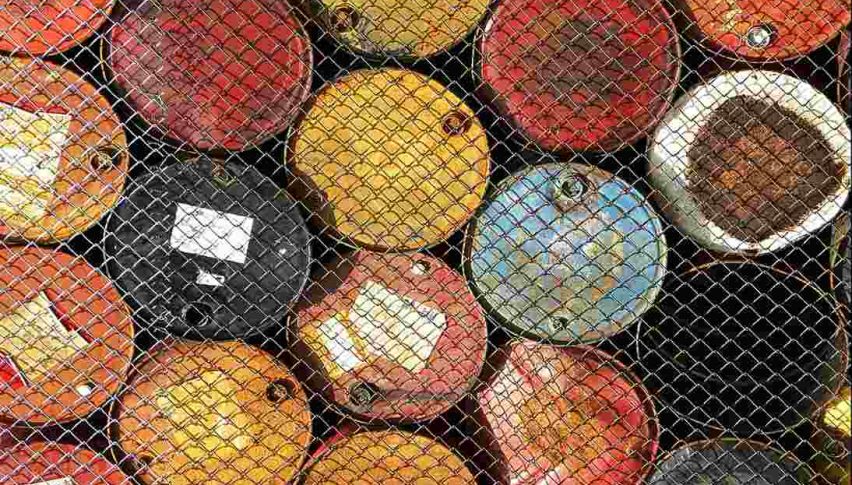 EIA Reports Decreasing Crude Oil Supply
Finally, it appears as though seasonal trends are taking hold of WTI crude oil supplies. This week's API and EIA stocks reports showed that crude inventories are on the decline, more in line with yearly norms. Is this the beginning of the summer buying season in August WTI crude? Well, not quite.
EIA Crude Oil Stocks Report Shows Decrease In Supply
Earlier today, the EIA reported that crude oil stocks have fallen considerably week-over-week. This report comes on the heels of yesterday's API release that told us much the same thing. Here is a quick look at the data:
Event                                      Actual     Projected      Previous
API Stocks Report                -0.812M          NA              4.850M
EIA Stocks Report                -3.106M      -1.077M         2.206M
One has to wonder if this group of numbers is what the energy bulls have been waiting for. WTI crude oil is trading at extreme lows going into the Northern Hemisphere's summer months ― is it time to buy in anticipation of shrinking supply?
In short, no. Bearish pressure continues to dominate the global crude oil markets, despite tanker attacks, a reduced North American rig count, and now lagging supply. Until we see August WTI break above the $54.00 handle for good, one is best skeptical of this market.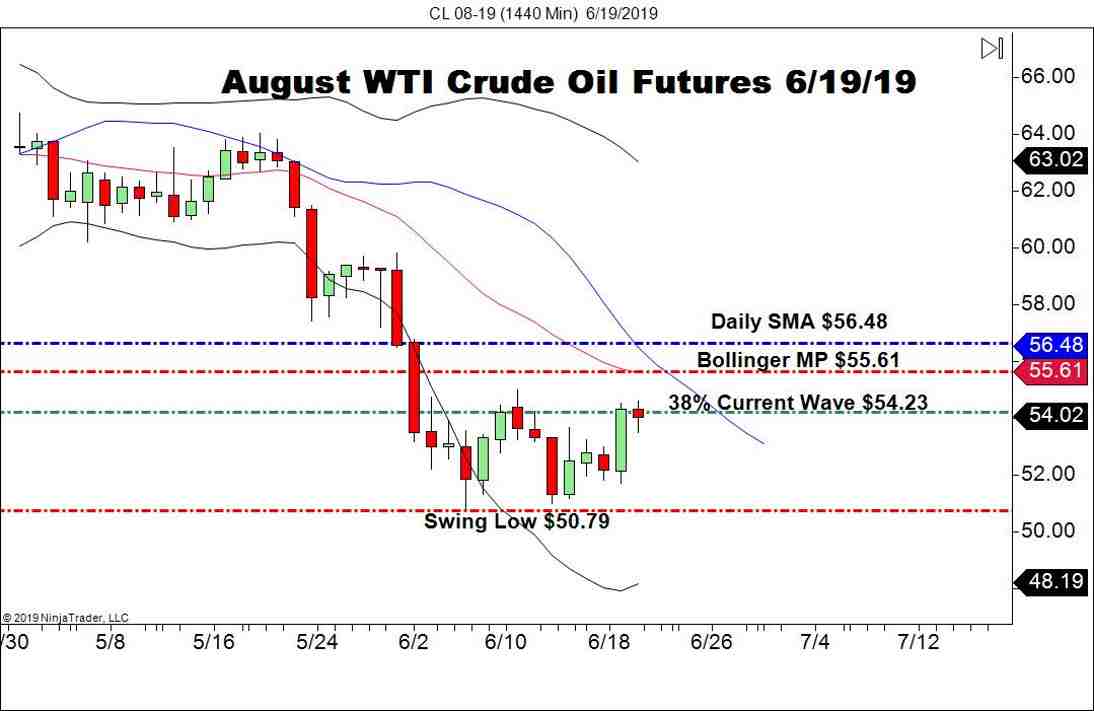 Here are the post-EIA levels to watch for the remainder of the session:
Resistance(1): 38% Current Wave Retracement, $54.23

Resistance(2): Bollinger MP, $55.61

Support(1): Swing Low, $50.79
Overview: Today's action on the WTI market suggests that energy traders are exercising caution ahead of this afternoon's FED statements. One of the main reasons why crude oil hasn't been able to rally this spring/summer is the belief that an economic slowdown will sweep the globe later this year. If Jerome Powell suggests the FED is anxious about Q3 and Q4 growth, then the downside will likely continue for WTI.
The key level in August WTI crude oil futures is the daily 38% Retracement at $54.23. This has been a hotly contested area all week ― if it holds as resistance, then a run at $50.00 may be in the offing by Friday. If not, WTI will likely break toward $57.50.