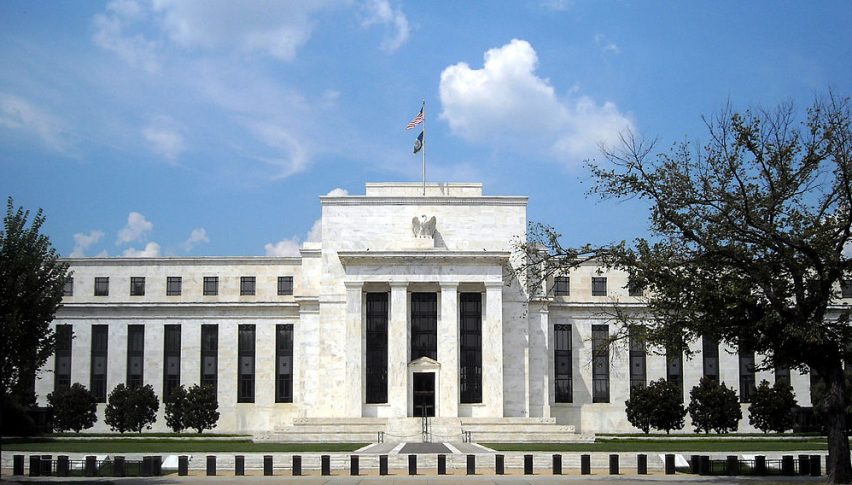 FED Announcements: Recap&Highlights
Today brought the latest installment of the U.S. Federal Reserve's Interest Rate Announcements. As expected, the FED has chosen to hold rates steady between 2.25% and 2.50%. However, the release was not without drama ― the FED's "Dot Plot" projections for the coming six months showed a deep division in FOMC member opinions.
At this point, the interest rate picture for the remainder of 2019 is muddy, at best.
FED Interest Rate Announcement: Key Points
In the minutes since the FOMC statement was released, the USD has weakened, while stocks have been on the rally. Thus far, it appears that investors are playing the uncertainty card when it comes to the pending global economic slowdown.
Here are the key takeaways from today's FED rate announcements:
The FOMC voted 9-1 to hold rates steady

"U.S. labor markets remain strong and economic activity is rising at a moderate rate."

"Growth of household spending has picked up from earlier this year."

"On a 12-month basis, inflation is running below 2%."

"Uncertainties regarding the Committee's projections of 2% symmetric inflation have increased."

"The Committee will closely monitor the implications of incoming economic data and will act as appropriate."
Bottom Line: This afternoon's big news is the FED's Dot Plot, as it shows an even split in FOMC member opinion regarding rate cuts. About half of the members predict one or two cuts by the end of 2019. Others view the status-quo as being ideal.
If you add it all up, the FOMC is surprised by what is going on and has no concrete answers. "Uncertainty" is growing and policy remains "dependent" upon current economic data. Ultimately, today's statements aren't overly reassuring to investors.