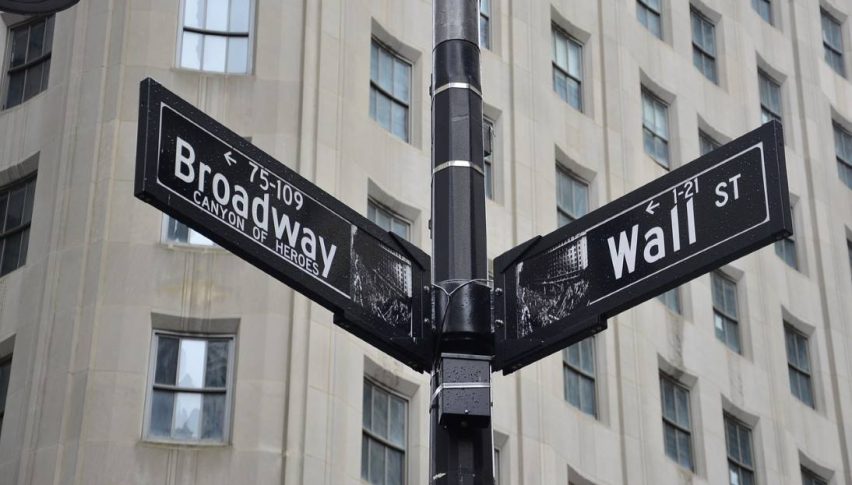 U.S. Stocks Noncommittal On FED Day
FED day is upon us and stock traders are taking a cautious approach to the markets. For the first half hour of trade, the major indices are mixed, led by the DJIA DOW (+60), S&P 500 SPX (+2.5), and NASDAQ (-5). Sentiment is largely neutral as equities players weigh the potential outcomes of today's U.S. FED Interest Rate Announcement.
Not many in the markets are expecting a move in rates today. In fact, the CME's FEDWatch Index is currently assigning a 79.2% chance that the Federal Funds Rate will hold firm at 2.25%-2.5%. While there has been a growing media buzz over pending rate cuts for more than a month, it looks like an adjustment will have to wait for at least another six weeks.
DJIA Leads The Pack On FED Day
At least in the early going, the DJIA has been the leader of the U.S. indices. Prices are on the march north, firmly above 26500.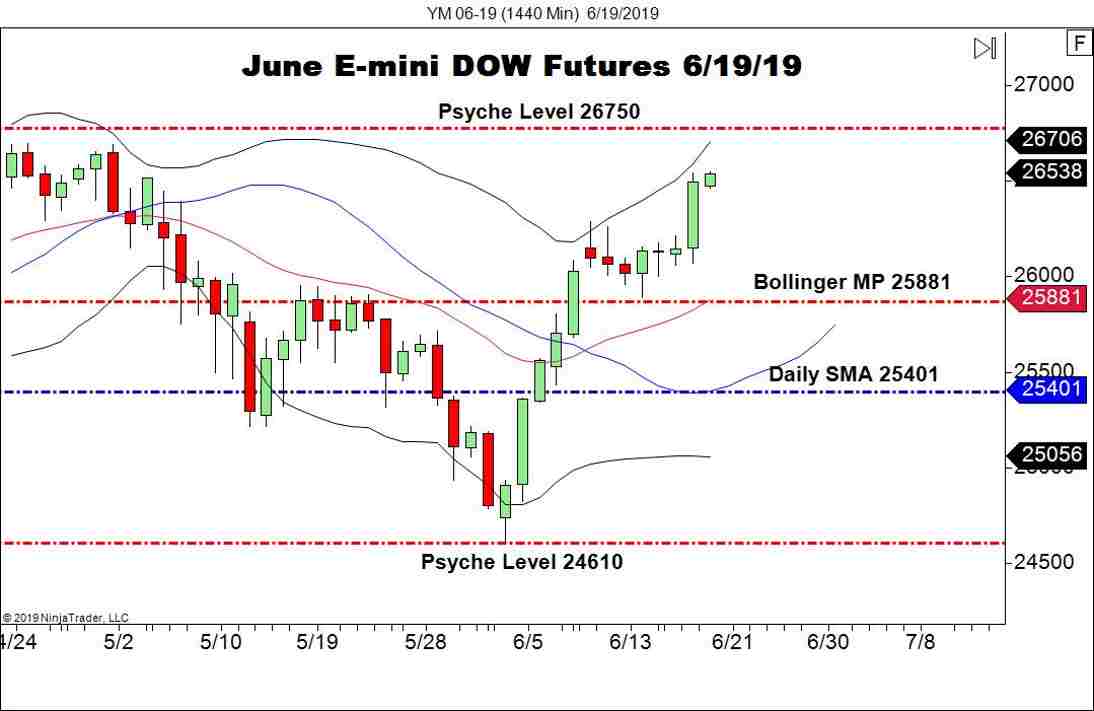 Overview: This week marks the final one for the June E-mini DOW futures contract. The issue will come off of the board on Friday, concluding what has been an active quarter. For the time being, it may be best to limit risk ahead of the much-anticipated FED policy statement.
On the U.S. economic news front, MBA Mortgage Applications (June 10) were released to the public earlier today. The figure came in dreadfully low at -3.4%, down from the previous reading of 26.8%. This is an exceptionally poor number, as the summer season in the U.S. is prime time for home buying. If nothing else, today's MBA Mortgage Applications release is more evidence that an economic slowdown may be in the offing.