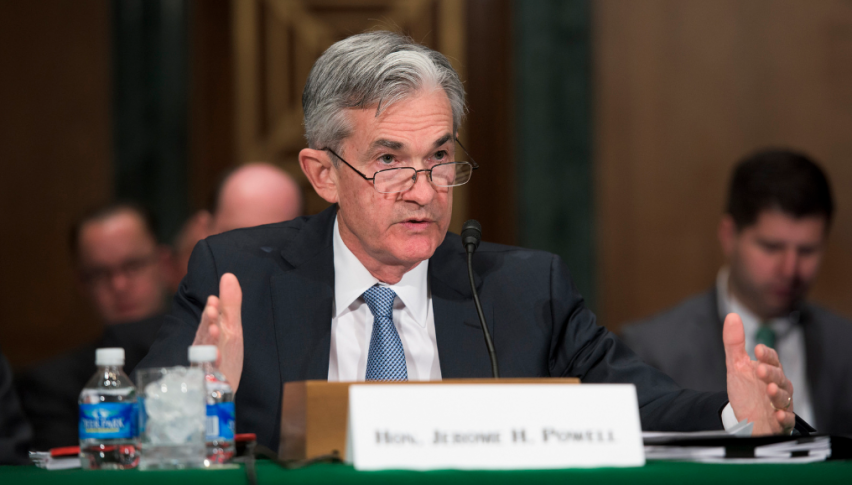 What You Need to Know Ahead of the FOMC
Posted Wednesday, June 19, 2019 by
Rowan Crosby
• 2 min read
All the speculation in recent weeks has been around what exactly will come of today's meeting of the FOMC.
While it is broadly expected that the FOMC will leave rates unchanged there are growing expectations that Jerome Powell could very well signal a rate cut is on the cards. After all, he recently suggested he would, "act as appropriate to sustain the expansion." This was taken to mean that despite some headwinds including the ongoing US-China trade wars, he will do what is required to keep the economy ticking along.
Possible Rate Cuts
The key here has been all about patience. The Fed, rightly or wrongly, went on a period of tightening monetary policy and by the looks overshot the mark. They have now started to wind that mentality back and even if they are not going to cut rates this month, they want us to believe that it is on the cards.
Markets are suggesting there is around a 20% chance of a cut today and that blows out to nearly 90% by July. While it looks like there is an 85% chance of a second rate cut by the end of the year.
Trade War Worries
One of the core reasons markets have slowed is fears over trade wars and the impact of the already introduced tariffs. Let's not forget that while the Chinese are charged to bring goods into the US, it is still the consumer that foots the bill. So that is surely going to weigh on both sentiment and even in other areas such as GDP.
Powell has put a key focus on safeguarding the expansion, which is clearly under threat to some degree from a trade war. As such, it is a key reasons markets are pricing in an easing bias.
US Economic Outlook
If you recall the recent US jobs number, a key Fed metric at the moment, came in very underwhelming at the start of this month. That goes hand in hand with a weak GDP that has been on the decline.
Both these factors are clearly in the front of Jerome Powell's mind and will be a big factor in any decision he makes today.
While there is clearly the expectation for a cut in the coming months, there is still some doubt in the air. This will no doubt be a meeting not to miss as the ramifications are bigger than ever.