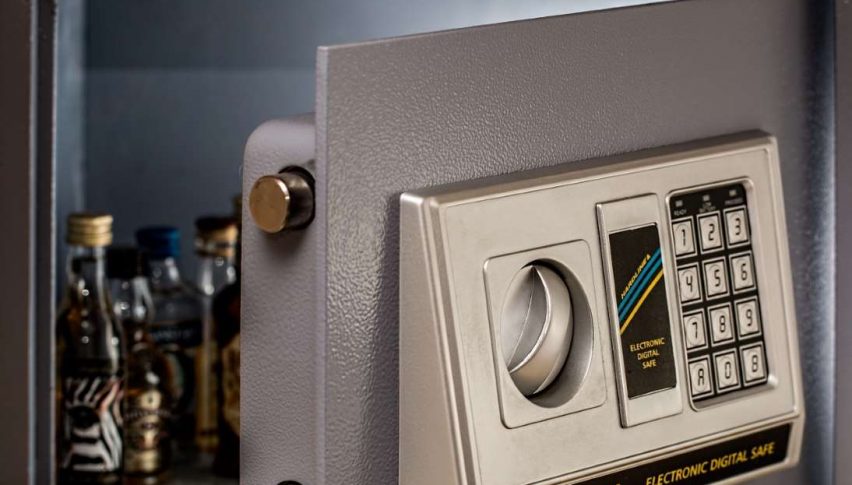 Gold, Swiss Franc Trend Higher
The Greenback continues to labor as the forex week draws to a close. Session losses are piling up against the Swiss franc and Euro, while gold is making a significant run to the bull. It is an obvious point, but investors are choosing to hold pretty much anything except U.S. dollars going into the weekend break.
To say the least, it has been an active day on the markets. In summary: U.S. stocks are near all-time highs, cryptos are on the march, gold has returned to 2013 levels, and the USD has given back a large portion of yearly gains.
The Swiss Franc Is Back In A Big Way
When it comes right down to it, there are three primary safe-havens: gold, U.S. Government T-bills, and the Swiss franc. Currently, traders are piling into gold and the Swissie while ignoring U.S. Treasuries.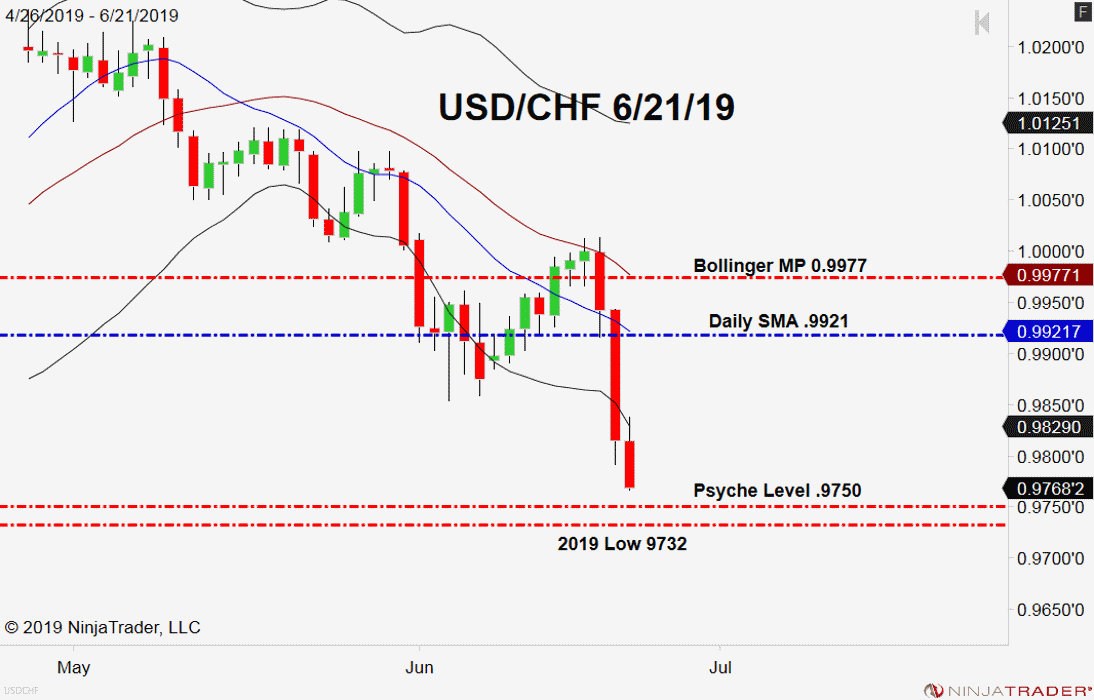 As of this writing (1:45 PM EST), the USD/CHF is trending toward yearly lows. It appears that no one is interested in going home long the USD in favor of the Swiss franc.
Overview: Next week marks the final five trading days of June and the halfway point of the forex year. No doubt about it, the coming 6-months are going to be active on the markets. According to the media consensus, by December 31 a U.S. recession is possible, interest rates may be ¾ of a point lower, and the U.S. indices will likely be on the retreat. Of course, these events may or may not develop as expected.
However, we do know that the U.S. Presidential election of 2020 will be in full swing and Brexit is to be decided. Is today's action in gold and the Swiss franc a product of institutional traders getting a jump on their 2020 risk management plans? The answer to this question is truly anyone's guess ― but, one has to admit that the scenario is a possibility.