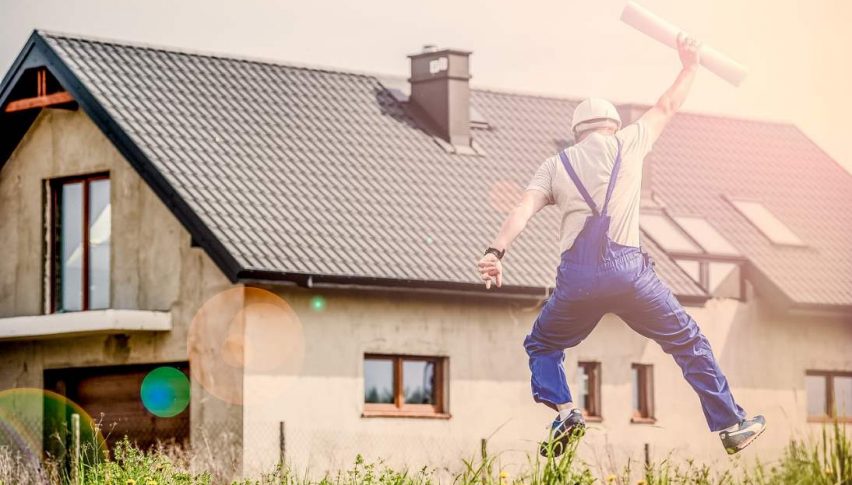 Home Sales Up, Stocks Grind North
For an economy performing relatively well, the U.S. real estate market has been comparatively weak. Of course, different regions and products produce different returns, but the aggregate metrics haven't met expectations. Today's Existing Home Sales report for May certainly paints a different picture.
On the equities front, U.S. stocks are extending Thursday's rally. At least during the early going, participation is modest and values grinding north.
May's Existing Homes Sales Report Shows Increased Activity
The May, June, July, and August months in the U.S. represent the premier home selling season. Prices tend to rise and inventories fall as buyers enter the market in force. However, this week's drop in MBA Mortgage Applications (June 10) gave some reason for alarm as the figure came in dreadfully low. Nonetheless, today's home sales numbers show the action is picking up in real estate:
Event                                                                     Actual    Projected   Previous
Existing Home Sales (MoM, May)                       5.34M       5.25M         5.21M
Existing Home Sales Change (MoM, May)         2.5%          1.2%           0.0%
On a month-over-month basis, the growth in existing home sales more than doubled from April to May. This is a torrid pace; it will be interesting to see if June can match May's performance.
Last Day For The June E-mini DOW
Today is the last day for quarterly equities indices products such as the June E-mini DOW. The contract will come off the board in a few hours, with most traders already shifting attention to the new front month. Expiration days are interesting, as a significant spread develops between the new and old front-month issue.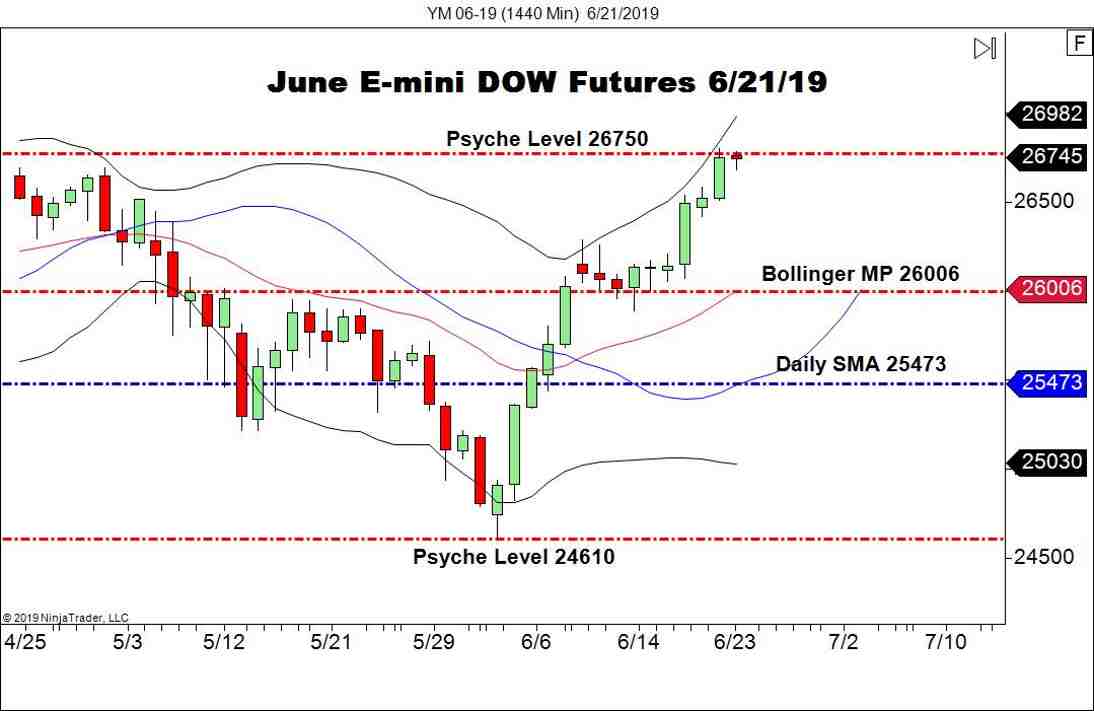 Overview: Through the first 90+ minutes of trade, it appears that U.S. stocks are beginning to regain the confidence of the past 48 hours. Rate-cut mania has hit a fevered pitch and values appear content to plod higher. At least for the moment, it looks like U.S. equities may be prepared to post new all-time highs ahead of Monday's open.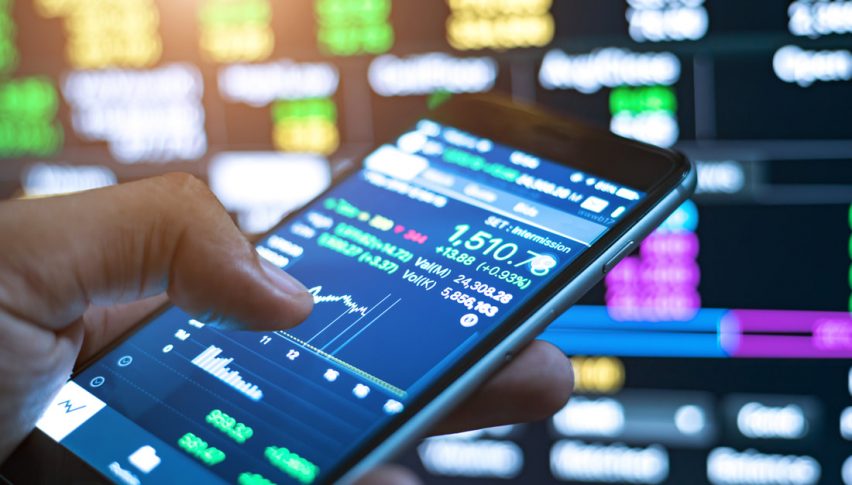 1 year ago
ISM services and ADP employment reports showed further expansion in the US economy
2 years ago