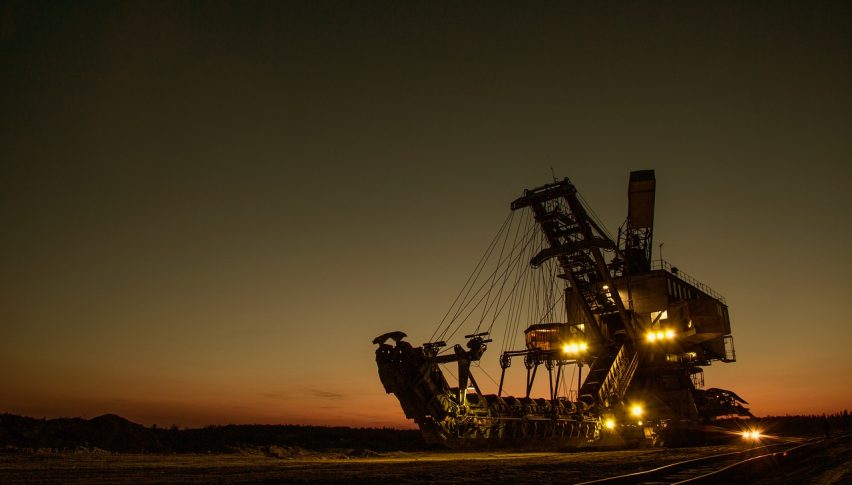 Can We Still Call the AUD a Commodity Currency?
This week it is worth noting that the AUD/USD has fallen away sharply. It comes at a time when we have seen some of Australia's key exports trade at record high prices, begging the question is the Aussie still a commodity currency?
This week we saw GOLD smash through the $1400 level, while Iron Ore is trading at a record high and has been on a strong uptrend since the Brazilian dam disaster shut down Vale's mine. With strong commodity prices it is expected that we should see strength from the likes of the AUD/USD and even from others such as the USD/CAD and NZD/USD.
However, the Aussie in particular now looks like it has fallen out of sync with commodity prices. So why is that the case?
The Mining Effect
In effect, it is because of the stage of the mining cycle in Australia. Until recently, many of the big mining projects in Australia have been in the construction and development phase. That meant there were billions of dollars being invested in these projects and in turn hundreds of thousands of jobs created.
These projects are now complete and ready to start operating. Unfortunately, when mining projects are operational, they often require fewer workers and at the same time, many of the projects are often owned by overseas interests.
So without the strong jobs growth helping to push up both wages and inflation, there is less pressure on the AUD to move in sync with the prices of those commodities.
The other key factor is China. In years gone by, if China needed to stimulate their economy, they would look to invest in infrastructure projects which would invariably require large amounts of commodities such as steel, which is obviously created from iron ore.
The problem for the Chinese economy is that it has been slowing down considerably. So now moves to stimulate the economy, don't translate into an immediate pop for the Aussie economy.
Fundamental Reality
So what does that all mean? Fundamentally, it was always suggested that and AUD/USD around the mid-sixties is just about right. At the moment, the Aussie trades just above 0.6900 thanks mostly to a weak USD.
For the most part, an Aussie at sub-70 is what we should expect going forward. For now, even higher commodity prices won't be enough to translate to a huge recovery given what we have already spoken about. The bears remain in control and that isn't likely to change anytime soon. Particularly if the RBA cut the cash rate to under 1.0%.
Bottom Line: The Aussie mining industry is moving into a new production phase and the China economy is slowing down. That means despite high commodity prices, there is some fundamental weakness pulling the AUD/USD down.