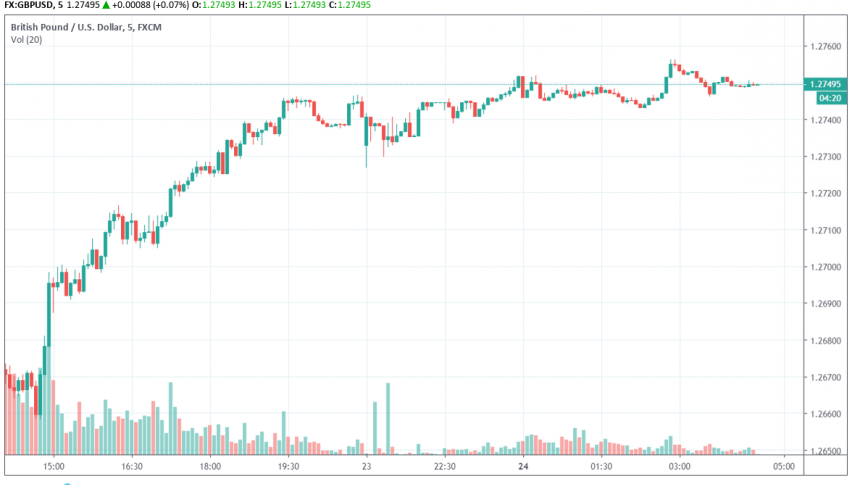 UK Consumer Spending Forecast to Grow at Slowest Pace in Six Years in 2019
Posted Monday, June 24, 2019 by
Arslan Butt
• 1 min read
According to EY ITEM Club, consumer spending in the UK is set to grow at the slowest pace in six years during 2019, mainly driven by Brexit uncertainties. Consumer spending is expected to grow 1.6% YoY due to weakening in the economy.
A high growth in employment during H2 2018 and in early 2019 as well as a significant rise in real earnings had helped consumer spending in the UK so far, but as the Brexit deadline approaches, the outlook is getting weaker, spelling bad news for UK retailers.
A potential slowdown in global economy, Brexit and political uncertainties as well as overall weakening in the British economy will exert downward pressure on the labour market. As job growth reduces, this can bring down consumer spending and affect the market sentiment further.
On Monday, GBP/USD is trading stronger at 1.2749 over a falling US dollar, even as Britain waits to see who its next prime minister will be.