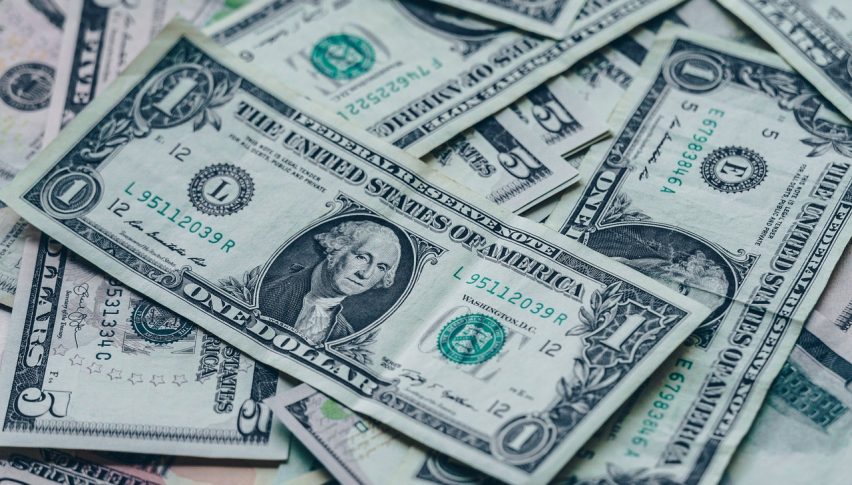 USD Index Struggles To Find A Bottom
The week has opened on a sour note for September USD Index futures, with rates probing the 95.500 level. In the equities markets, the DJIA DOW, S&P 500 SPX, and NASDAQ are turning in a mixed performance to kick off the week on Wall Street. For the moment, it appears traders are showing restraint as June rolls toward its close.
On the technical front, today's big news is that the USD Index has fallen below its 200-day moving average. While this isn't a huge deal, it does illustrate shifting long-term sentiment and suggests that correction is upon the Greenback.
September USD Index Futures: Technical Outlook
A quick look at the daily chart for the September USD Index gives us an idea of just how far the dollar has fallen. Prices have driven south from 97.165 to 95.620 in a little over three sessions, an epic reversal from mid-month strength.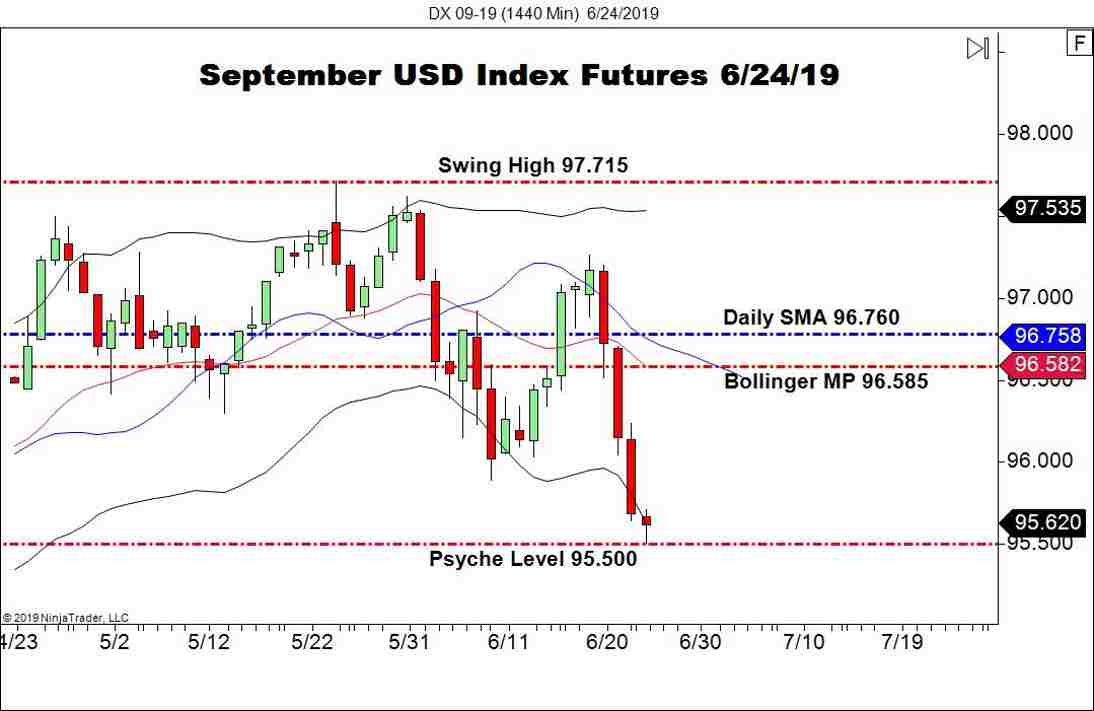 At this point, there really aren't a whole lot of technical levels to watch for the September USD Index. However, 95.500 is a big round number; while its technical relevance is questionable, psychological barriers are capable of acting as viable support and resistance levels.
Overview: Be on the lookout for the USD to post a significant move as the final trading week of June develops. The economic calendar is full of important entries, headlined by Thursday's U.S. Q1 GDP Annualized release. If Q1 GDP holds firm above 3.1%, we may see the FED's "rate-cut mania" begin to die down a bit.