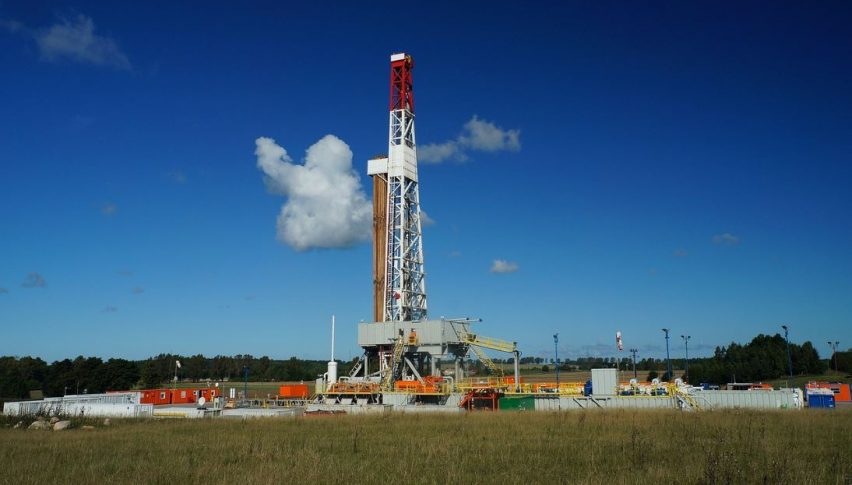 WTI Tests $60.00 On Weak Inventories
The crude oil inventories cycle is complete and WTI futures are on the move. Earlier, the EIA reported a massive 12 million barrel draw on supplies. This figure smashed expectations (-2.540 million) and last week's figure (-3.106 million). Given the seasonal tendencies of WTI crude, buyers jumped into the market with both feet.
Inventories Drop, August WTI Crude Oil Futures Test $60.00
The past 24 hours have brought release of oil inventories numbers from the API and EIA. Here is a look at the data:
Event                                           Actual      Projected      Previous
API Crude Oil Stocks                -7.550M           NA             -0.821M
EIA Crude Oil Stocks              -12.788M       -2.540M       -3.106M
The numbers don't lie: supply is declining in a big way. If this trend continues ahead of the 4th of July holiday, we may be in for a major jump in WTI by August.
WTI On The Bull Toward $60.00
It was seemingly only a matter of time before August WTI futures made a serious move toward $60.00. Earlier in the session, this market posted intraday highs at $59.93 before retreating.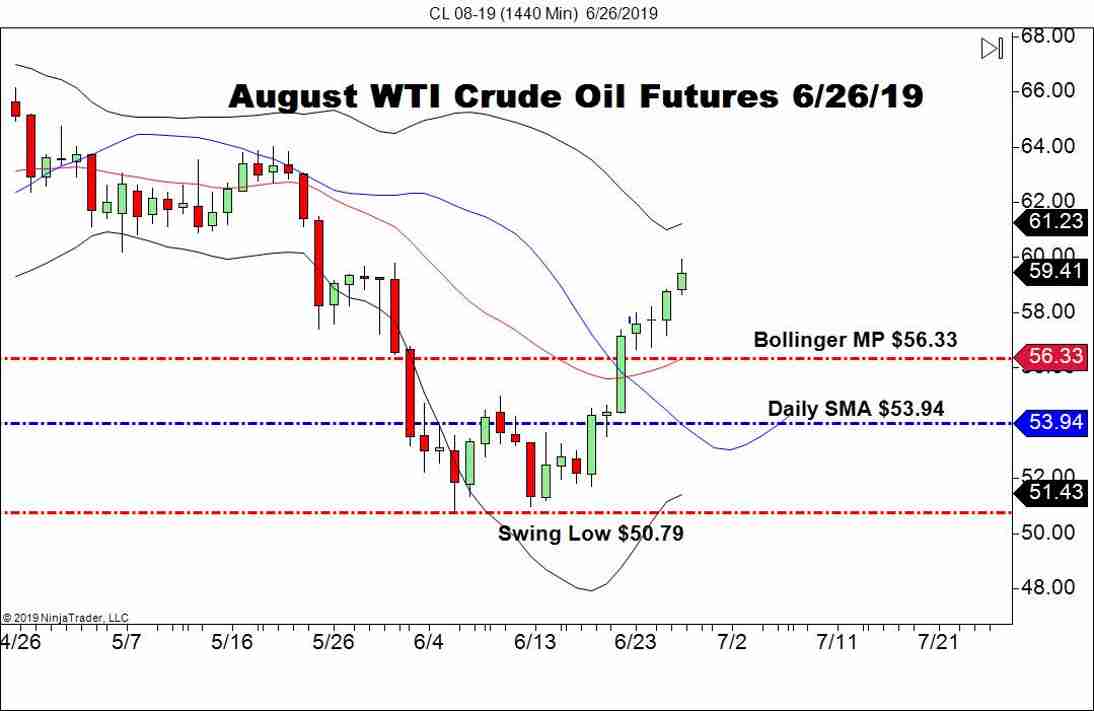 Overview: At this point, the 5000-pound elephant in the room is the $60.00 handle. If trade is established above this level by Friday's closing bell, next week may bring a swift move to $65.00 for WTI.
Going into July trade, I maintain a bullish bias toward global oil. We are in the midst of summertime buying, not to mention a fresh round of U.S./Iran tensions. Until we see a formidable pullback beneath $55.00, one has to think that yearly highs may be tested by mid-August at the latest.