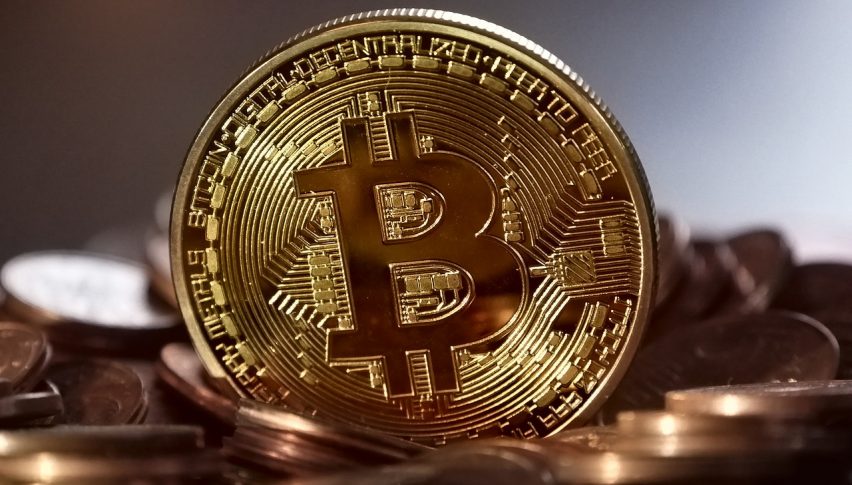 Bitcoin's Wild Morning: How to Trade a Vertical Move
Bitcoin has had a wild morning prior to the Asian open, with price pushing into the $14,000 region.
The volatility is pretty high right now and we have seen a big drop from that point back to $12,000 and a subsequent bounce. This certainly has a few of the hallmarks of a short-term top, but as we've seen with BTC in the past, picking tops is no easy trade. There were also reports of an exchange outage that added to the chaos.
In terms of the technicals, I would like to see a lower high here. So that would mean another push towards $14,000 and a failure. That would indicate there are sellers lining up.
Sometimes the overextended move is a sign a pullback is going to happen. However, that has been and gone so now we assess the first bounce. As I said, I lower high might be a chance to short and risk off the highs.
But clearly, the higher probability trade here is to hunt the pullback. $12,000 shapes as the make or break level for now.
Ever since Facebook announced Libra, price has really been on a heater. We had seen a slow and steady climb all year mind you, but things have started to get vertical in the last couple of days.
There is always that FOMO factor when it comes to Bitcoin. We saw that first time around and as we get more momentum there will be more punters piling into this trade late. It really doesn't make for an easy trade, but the rewards are there. But to be clear you need to manage risk well.
That's why we look to get long above clear support levels and we risk off that level. For shorts, we risk off the recent highs. When wrong we cut it and move on.
We also have to factor in spreads and what can happen when price moves like this. We have multiple exchanges now offering different Bitcoin products, many with wide spreads. You have to remember that if spreads are 50-100 then that is still a pretty big move and if price starts moving against your position then you need to be wary of getting out with protection behind.
Bottom Line: Tread carefully at the moment if you are looking to trade Bitcoin. Always protect your downside and it is far better to build into a position when price goes with your idea, then to double up when wrong.