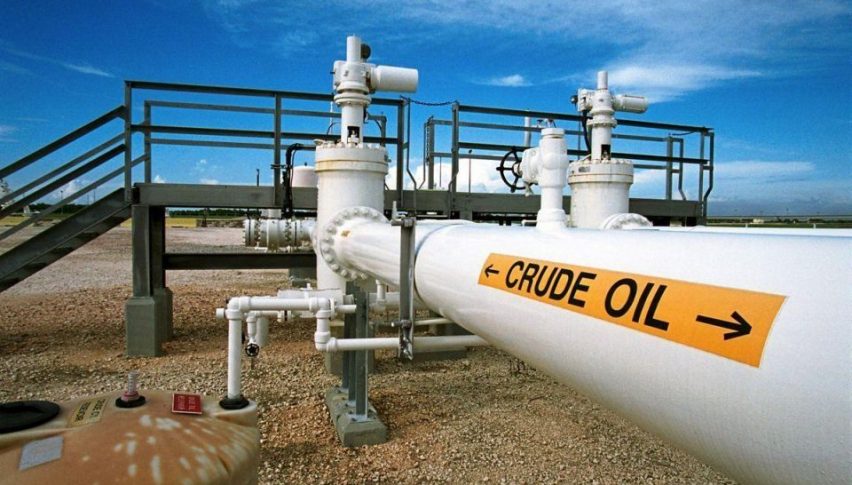 Trump's Role in Crude Oil Price Movement
Posted Thursday, June 27, 2019 by
Arslan Butt
• 1 min read
Has US President Trump unwittingly played a bigger role in supporting crude oil prices in global markets? Considering that crude oil output from Iran and Venezuela, which are under US sanctions and off the international markets, are higher than the supply cuts enforced by OPEC, this just might be the case.
Trump's sanctions on the two countries' oil exports have had a far greater role in denting oil supply worldwide than the production cuts that OPEC has enforced since the beginning of this year. In December 2018, OPEC+ agreed to cut crude oil supply by 1.2 million bpd from January till June 2019.
However, oil supply has actually declined by 2.5 million bpd as Saudi Arabia has voluntarily cut down its supply of crude oil over the US sanctions on Iran and Venezuela. On the one hand, Trump has repeatedly called out OPEC on trying to manipulate crude prices higher, but OPEC members blame Trump right back for the higher fuel costs.
Crude oil output from Iran, Libya and Venezuela contributed 1.37 million bpd of supply by May 2019, which is higher than the OPEC supply cut amount of 1.2 million bpd. In addition, escalating tensions between US and Iran have also helped drive crude prices higher in recent days, despite a weaker demand for oil globally.
Crude Oil has been bearish for more than a year, but this week we saw a decent reversal higher on higher Caixin manufacturing
2 days ago