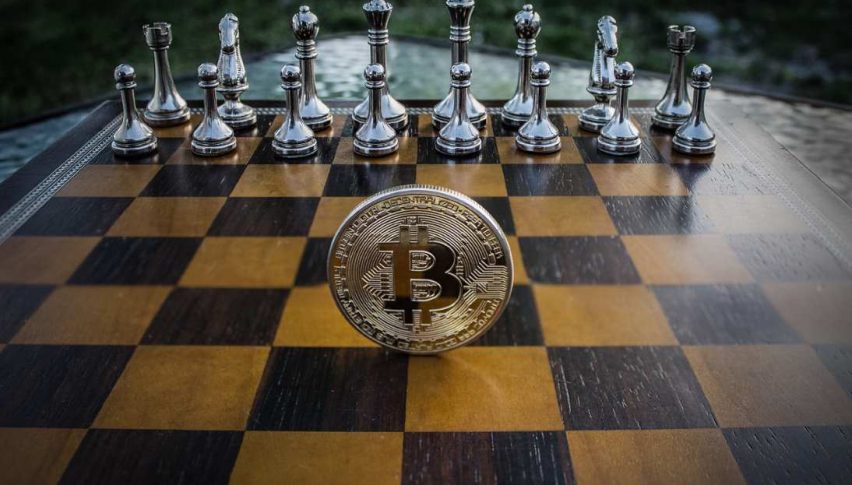 Bitcoin Futures Reject The GAP
To say the least, the final trading week of the month has been a tumultuous one for Bitcoin. Participation has been exceedingly heavy, generating nearly unprecedented levels of volatility. The wide daily ranges have reminded crypto traders of the good old days (or bad old days, depending on whom you talk to!).
At this point, it appears that the action is fading a bit as the weekend break approaches. However, the past two weeks have brought heavy buying on Saturday and Sunday. So, if you are actively trading Bitcoin, it may be a good idea to keep a trading screen handy for the next 72 hours.
Bitcoin Closes June On A High Note
June Bitcoin futures (BTC) have bounced back after a trying Thursday session. Following a proximity test of the $14000 handle, prices fell precipitously. The eventual result was a return to, and bounce from, the GAP area between $10,015 and $10,615. Once again, an opening week GAP has proved to be valid support for BTC.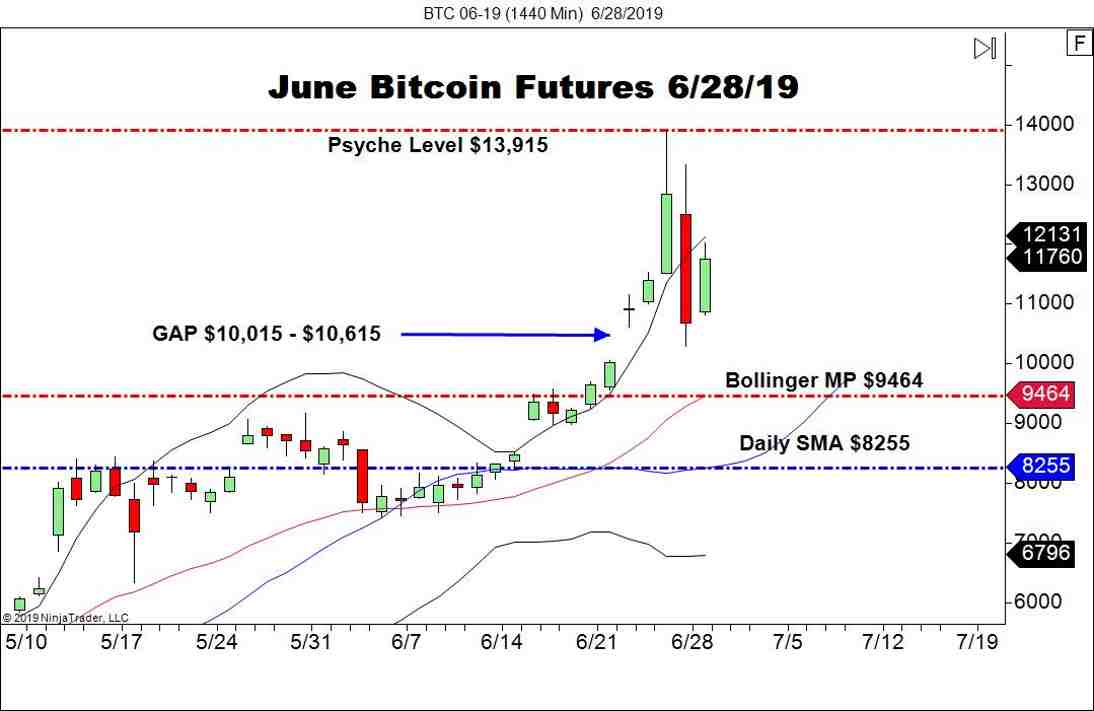 Overview: Moving forward, it is going to be all about big-round-numbers for Bitcoin. Will we see $15,000 or $10,000 first? At this point, one has to favor a return and consolidation near $10,000 before moving higher. 
However, the test and rejection of the opening week GAP in June BTC shows that a long side bias continues to be warranted. Going into July, one is best to be holding longs until we see a definitive washout in the $9500 area.