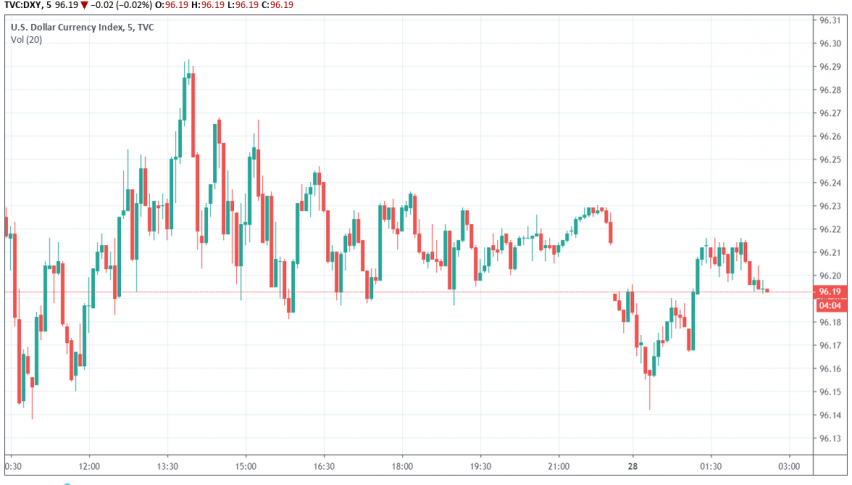 What's Riding on the Trump-Xi Meeting?
Posted Friday, June 28, 2019 by
Arslan Butt
• 1 min read
The US dollar is treading water ahead of the G20 summit and the most anticipated meeting between Donald Trump and Xi Jinping. At the time of writing, the US dollar index is trading at around 96.19. After weeks of uncertainty and escalating trade tensions, traders are hoping that both sides manage to work towards finalizing a trade deal soon.
Optimism remains high after the comments from trade officials and leaders on both sides. On Thursday, the South China Morning Post reported that both governments are working out an agreement and if it succeeds, the next round of tariffs on over $300 billion of Chinese goods could be averted.
So far, both countries have imposed tariffs on at least 25% of each other's products ever since the trade war began in H1 2018. And it has had repercussions, not only in their respective economies, but also on global economies as fears of a potential slowdown abound.
Inflation has been falling in several developed economies and most central banks have also turned dovish in recent times. Global financial markets remain cautiously hopeful that progress towards a trade deal occurs soon so that the market sentiment can lift higher.