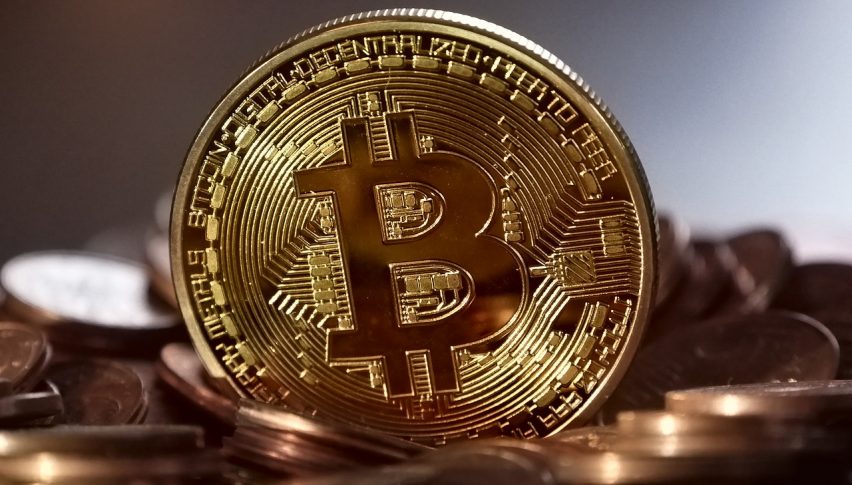 Bitcoin Pullback: Can $10,000 Hold?
Bitcoin has had a rough day falling all the way back to $10,000 before the buyers stepped up to save it.
The last week has been a bit of a whirlwind for the world's leading cryptocurrency, as price shot all the way up to $14,000 only days ago and has since lost nearly 30% of its value. However, this really comes with the territory when trading BTC and others. Where volatility is the name of the game.
The good news for investors has been the fact that so far $10,000 has held. Clearly, this is the biggest level we have at the moment as it is a big round number and also has huge psychological significance.
In truth, this is probably the pullback, Bitcoin had to have. Markets, regardless of the product, simply don't move in a straight line. As price broke to the $14,000 mark, the move was vertical and those types of moves are unsustainable. We see it all the time in stocks, and the sharp push is often the best time to take your profits.
So with that in mind, it is clearly going to be important to see how the buyers react at $10,000 for the remainder of the week.
The fundamentals haven't changed over the course of the weekend. There are still many positives including:
The halving for miners in BTC and others
Increased levels of institutional interest
Facebook's Libra giving crypto credibility
So there is a lot to like. As I said yesterday, we again have to watch and see if the key level here holds. I mentioned also that it looked like we were making a series of lower highs. Which turned out to be a bearish signal.
Therefore, our options for longs are to buy if $10,000 holds, or add into a break above a swing high. But really that is a fair way off now – probably back at $12,000.
Bottom Line: I would wait and see how this $10,000 level plays out today. If we get a period of sideways consolidation and volatility contraction, that becomes a very enticing proposition for a long entry.