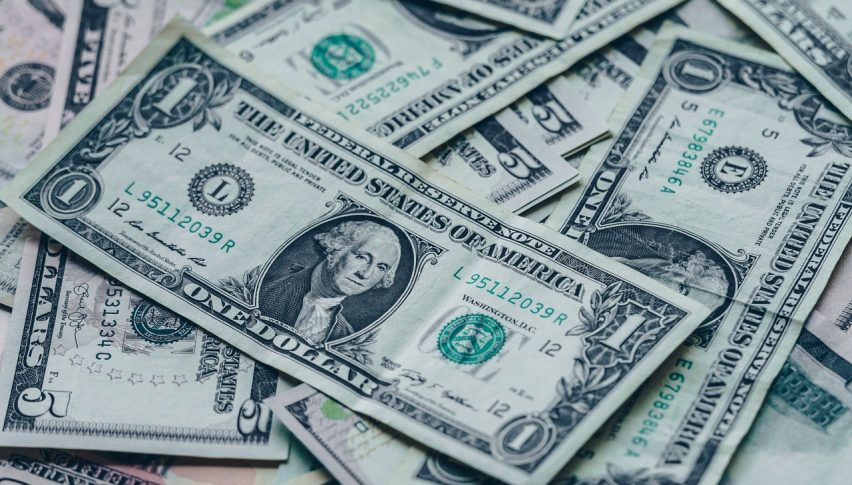 U.S. Indices, USD Index Near Flat
The Tuesday U.S. session has started with a whimper, possibly a result of early-onset holiday trading. For the first 90 minutes of action, The DJIA DOW (+6), S&P 500 SPX (+2.5), and NASDAQ (-1) are hovering near flat. In addition, the USD Index is very near scratch falling modestly from Monday's highs.
Earlier, a collection of "academic metrics" were released to the public. Here are the highlights of the index-based reports:
Event                                                                      Actual      Previous
Redbook Index (June 24, YoY)                              5.5%             5.0%
ISM-NY Business Conditions Index (June)          50.0             48.6
IBD/TIPP Economic Optimism (MoM, July)          56.6             53.2
This group of numbers is largely abstract, but does suggest that U.S. economic conditions improved toward the end of June. All in all, the positive figures are a welcomed sight one day ahead of the U.S. Trade Balance report for May.
USD Index Near Flat Following A Big Monday
July has started with a bang for September USD Index futures. A nice post-G20 rally has Greenback bulls breathing a sigh of relief. June was not a good month for the USD; perhaps July will be much better.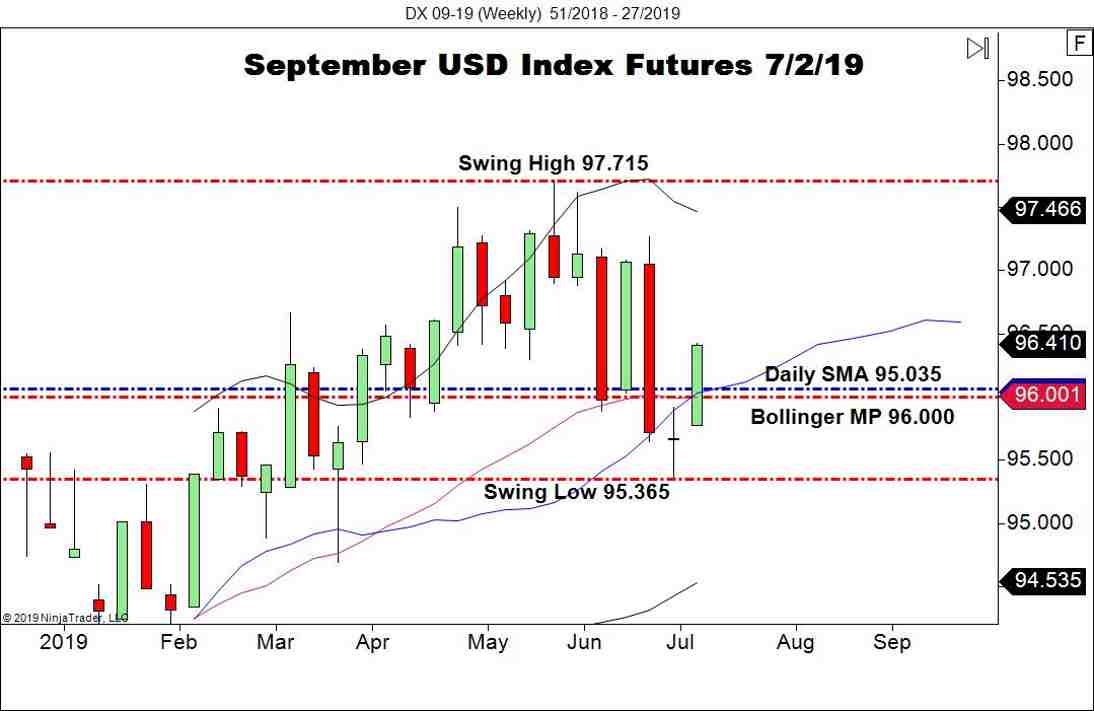 Overview: A quick look at the weekly chart for the USD Index gives us a good idea of just how tough the final two weeks of June really were. However, all is not lost ― rates are back above the 96.250 level and there are no shortage of bidders.
Tomorrow is likely to be an active session for the USD. Release of the U.S. May Trade Balance report, as well as the ISM Non-Manufacturing PMI, will drive participation to the major pairs. While anything is possible, Wednesday may be the final active session ahead of the July 4th holiday break.