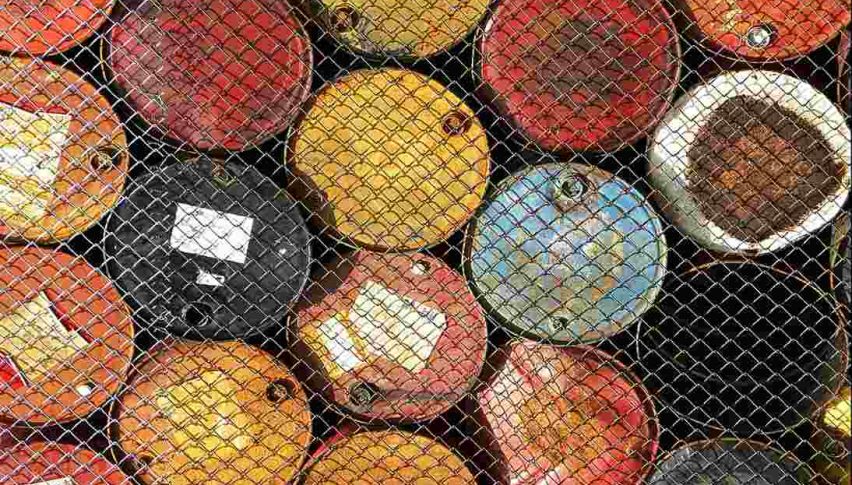 Inventories Fall, August WTI Rallies Modestly
The weekly inventories cycle is complete and seasonal trends appear to be hampering oil supplies. However, the pricing of WTI crude continues to ignore the peak demand of summertime in the Northern Hemisphere. For now, August WTI crude oil futures have yet to rebound significantly from Tuesday's plunge.
The Oil Inventories Are In…
Earlier today, the EIA Crude Oil Stocks report came in negative, but beat expectations. This is a bit contradictory to conventional wisdom for July and has drawn some bids to WTI. Here is a quick look at this week's inventory stats:
Event                                                      Actual    Projected    Previous
API Crude Oil Stocks                              -5.0M           NA            -7.55M
EIA Crude Oil Stocks                            -1.085M     -2.964M    -12.788M
While not as steep as last week, oil stocks have continued their decline. The headliner of this group is today's EIA number coming in almost 2 million barrels above expectations. Although still in line with seasonal supply trends, the figure is not what many were expecting going into early July.
August WTI Crude In A Holding Pattern Following Inventories
Today's daily range has been a tight one in August WTI crude. At press time (12:30 PM EST), prices are banging into topside resistance at the daily Bollinger MP.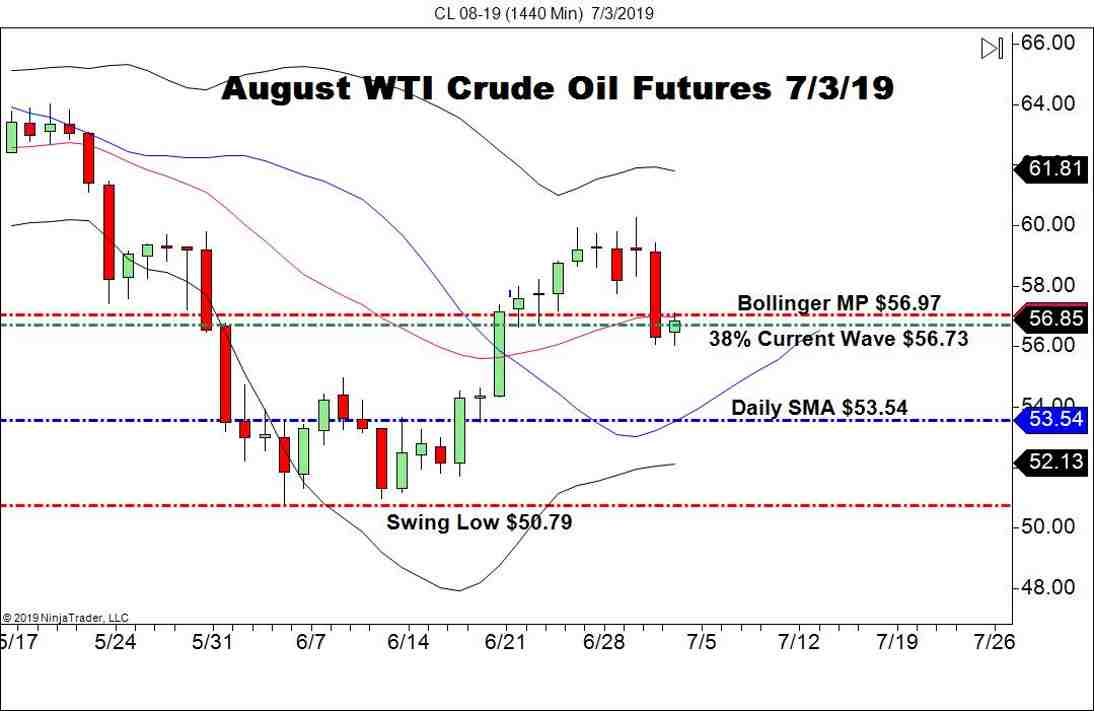 Overview: To say the least, it has been a challenging late-spring/early summer 2019 for WTI crude. It seems that just when bulls gain an upper hand, the market falls apart as we saw Tuesday. 
For the moment, the 38% Current Wave Retracement ($56.73) is the key level for August WTI crude oil. Energy bulls and bears are fighting it in this area, debating whether $60.00 or $55.00 is next big-round-number to be tested. If August WTI closes the week above $56.73, then it is a good bet that a return $60.00 is likely before a plunge to $55.00.