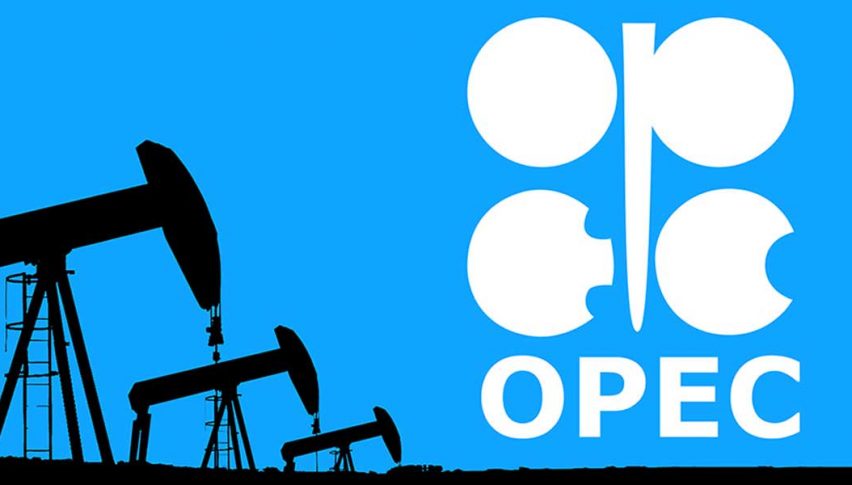 Sanctions Cause OPEC Oil Output to Fall to Five-Year Lows
Posted Monday, July 8, 2019 by
Arslan Butt
• 1 min read
According to a Reuters survey, OPEC's crude oil output fell to a five-year low in June over ongoing supply cuts and sanctions on Iran and Venezuela. Even though Saudi Arabia increased its oil production, it failed to offset the reduction in supply from other OPEC members, Iran and Venezuela.
In June 2019, OPEC members collectively pumped 29.60 million bpd, 170,000 bod less than in May and the lowest level of oil produced since 2014. However, despite the reduction in oil supply from OPEC, crude oil prices continue to trade weak over worries of a global economic slowdown, the ongoing US-China trade war and record oil production by the US.
According to the survey, even though the US has pressured Saudi to increase its oil production to offset crude supply from Iran and Venezuela, it continues to voluntarily keep its production level lower than the agreed-upon levels that was decided by OPEC members. Saudi Arabia pumped 100,000 bpd more of oil in June to a total of 9.8 million bpd, but this is still below the limit set by OPEC of 10.311 million bpd.
11 of the 14 OPEC members who had agreed to curb crude production managed to achieve 156% of the cuts they had pledged in June, as Iraq, Kuwait and Angola reduced their oil outputs. Escalating tensions between US and Iran have caused Iran's production to fall from 2.5 million bpd in April 2018 to less than 400,000 bpd in June. The US has banned Iran from exporting crude oil to any other country.