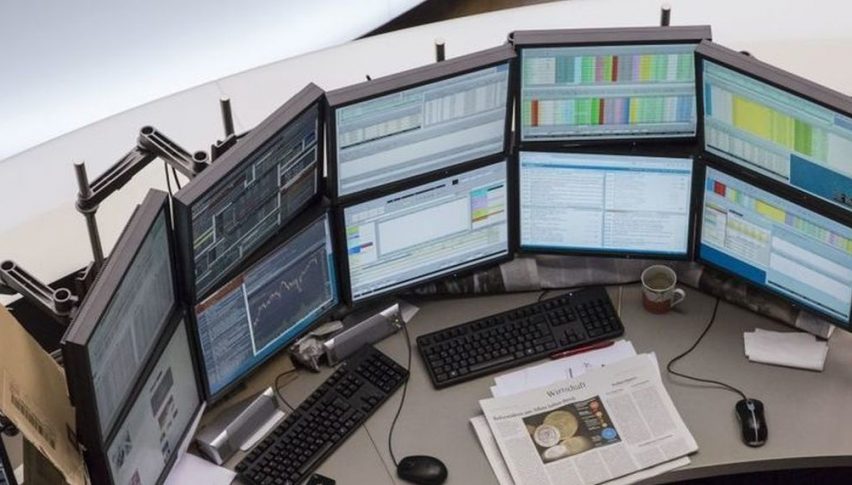 USD Index Futures Above 97.000
Today's U.S. session is all about the FED, specifically the upcoming congressional testimony of Jerome Powell. At press time (12:45 PM EST), traders are limiting risk exposure. The action is likely a hedge against Powell backpedaling from the FOMC's dovish stance taken at the June meeting. Major stock indices are mixed, and the USD Index is holding firm in positive territory. 
With the July FED meeting on the horizon, the markets appear disappointed that a ½ point rate cut is off the table. According to the CME FEDWatch Index, as of today, there is a 97.2% chance of a ¼ point cut versus a 2.8% probability of a ½ point cut. The real eyebrow raiser here are the odds of rates being left unchanged ― 0%!
September USD Index Futures Eclipse 97.000
The fading rate-cut hysteria of late June is proving to be beneficial to the USD Index. Values are up, with the September futures contract back above 97.000.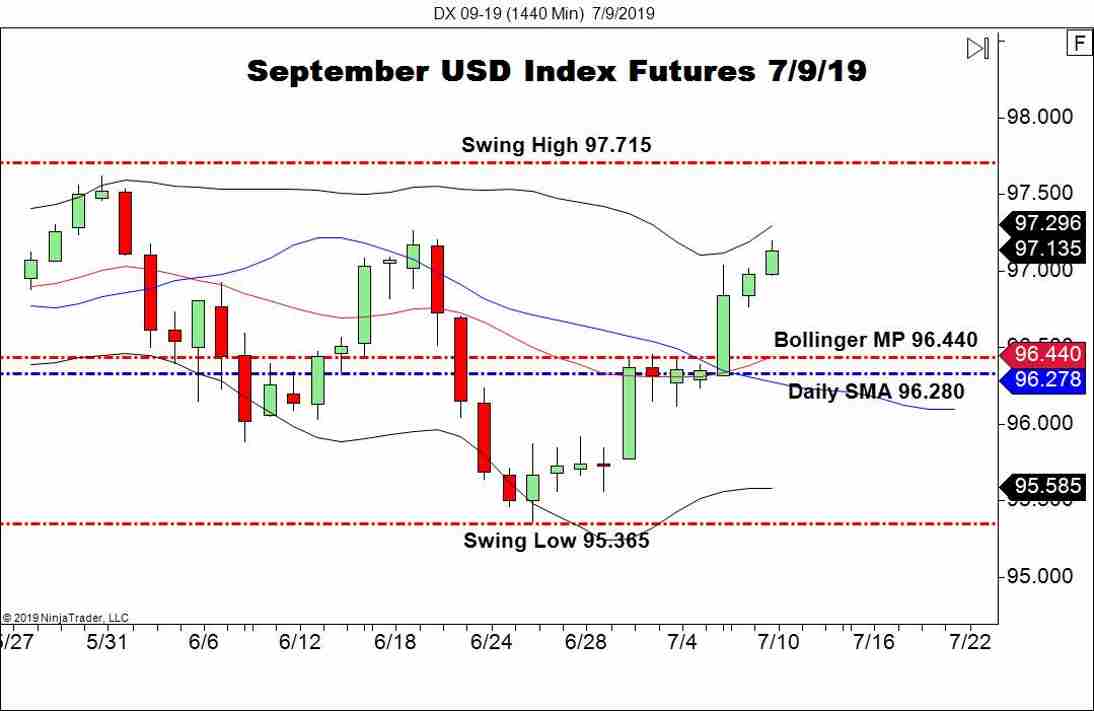 Overview: The intermediate-term fate of the USD Index is largely riding on the economic calendar of the coming 48 hours. Given Powell's congressional testimony and June's FOMC Minutes, we may be looking at a very different USD going into the Friday session.
By far, Jerome Powell's trip to Capitol Hill is going to headline the remainder of this week's trade. His testimony will be all about tone; if he doubles down on the "uncertainty" theme of June's FOMC meeting, then the Greenback will likely suffer. However, if Powell tempers expectations of future rate cuts, then the USD Index may return to yearly highs.
It is the understatement of the day, but Powell's performance is going to be the key event facing the Greenback for the rest of this week's economic calendar.