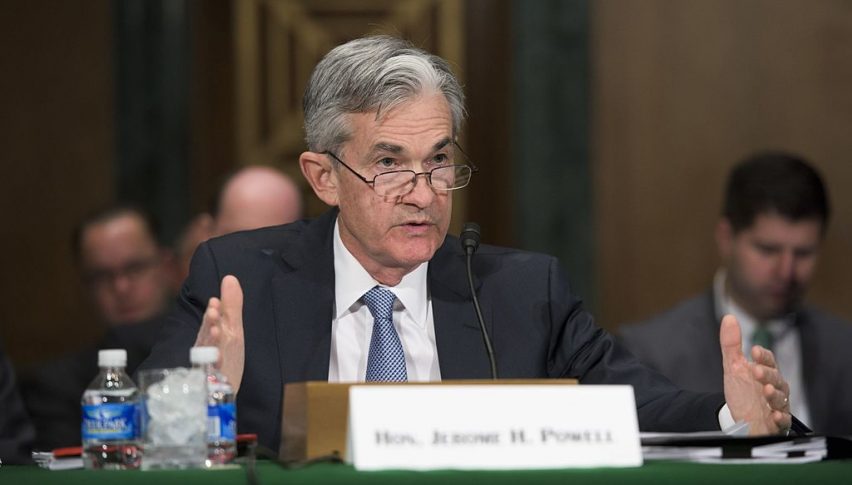 Powell Locks in US Interest Rate Cuts
Posted Wednesday, July 10, 2019 by
Rowan Crosby
• 2 min read
If a rate cut in the US wasn't a certainty before it is now. After hearing from Fed boss Jerome Powell, markets are under no illusions as to the trajectory of the FOMC.
Powell used his time in front of Congress, to make the case that all the recent positive news such as employment growth were not that important and rates would be falling. Given that the US economy is far from falling off a cliff, it does appear to be a funny situation the Fed finds itself in.
With weak global growth and lagging inflation, Powell believes the time is right to cut rates so this month we will likely see a 25 bp cut at the next FOMC meeting. The odds of a larger cut this year are low at this stage – around 20% of a 50 bp cut. However, it does look like there might be more ahead in 2019.
As a result, the SPX jumped and the USD fell away. That saw the majors all higher against the Greenback. GOLD also jumped and is back through $1400 and will be most likely have a serious test of the highs in the near future.
BTC couldn't hold the $13,000 level and fell away sharply. There still looks like plenty of upside here in my eyes, but we'll have to see price hold that level for the time being.
Asian Market Outlook
As mentioned, it is the USD pushing the Asian markets around for the time being. The AUD/USD was trying to head to 0.6900 before Powell sent the USD tumbling. There will be some minor data out today in Australia with inflation expectations and more home loan data. Both are not likely market movers.
There is also some data for the USD/JPY on foreign investment in stocks and bonds. Both of which will not move the Yen a pip I would think.
The main story today will be to see how the USD reacts in Asian trade and whether there is further follow-through to the downside.