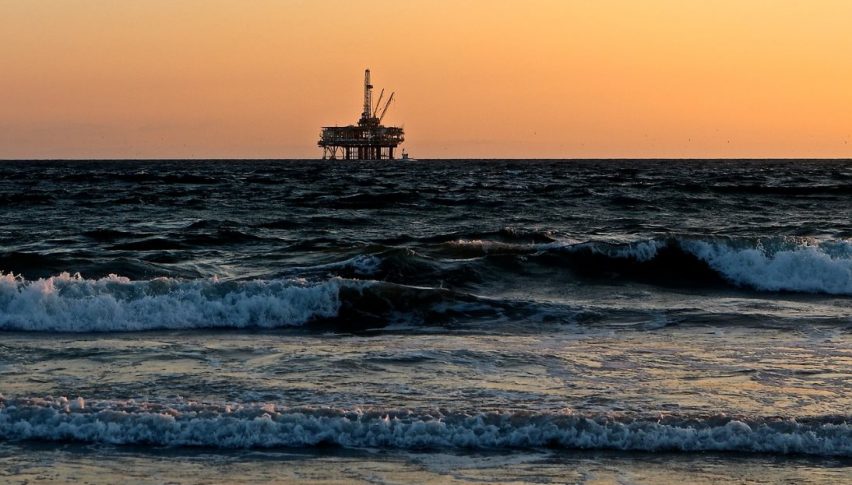 Weekly Crude Oil Inventories Recap
The weekly crude oil inventories are in and the numbers support normal seasonal trends. Supplies are dwindling amid the peak demand months of the Northern Hemisphere and pressure is on the WTI and Brent markets. For WTI, $60.00 is back in play and yearly highs are on the distant horizon.
My colleague Skerdian broke down the importance of the $60.00 handle for WTI and USOIL a bit earlier. We will hit on a few more technicals in this piece, but his analysis is spot on ― be sure to check it out for more on the WTI market.
The Inventories Are In…
The weekly crude oil inventory cycle is in the books and supplies are shrinking. Here is a quick look at the data:
Event                                            Actual      Projected      Previous
API Crude Oil Stocks                  -8.129M          NA               -5.000M 
EIA Crude Oil Stocks                  -9.499M      -3.081M         -1.085M
This group of figures is a game-changer. Stocks came in well below expectations, showing yearly extremes in terms of supply drawdown. As a result, bidders have lined up to get in on today's bullish breakout in WTI crude oil.
August WTI Crude Oil Futures Challenge $60.00
In a Live Market Update from yesterday, I talked about the importance of the $56.73 level as a trend indicator for August WTI crude. Since then, the early-week tight daily ranges and heavy volumes have given way to a directional move.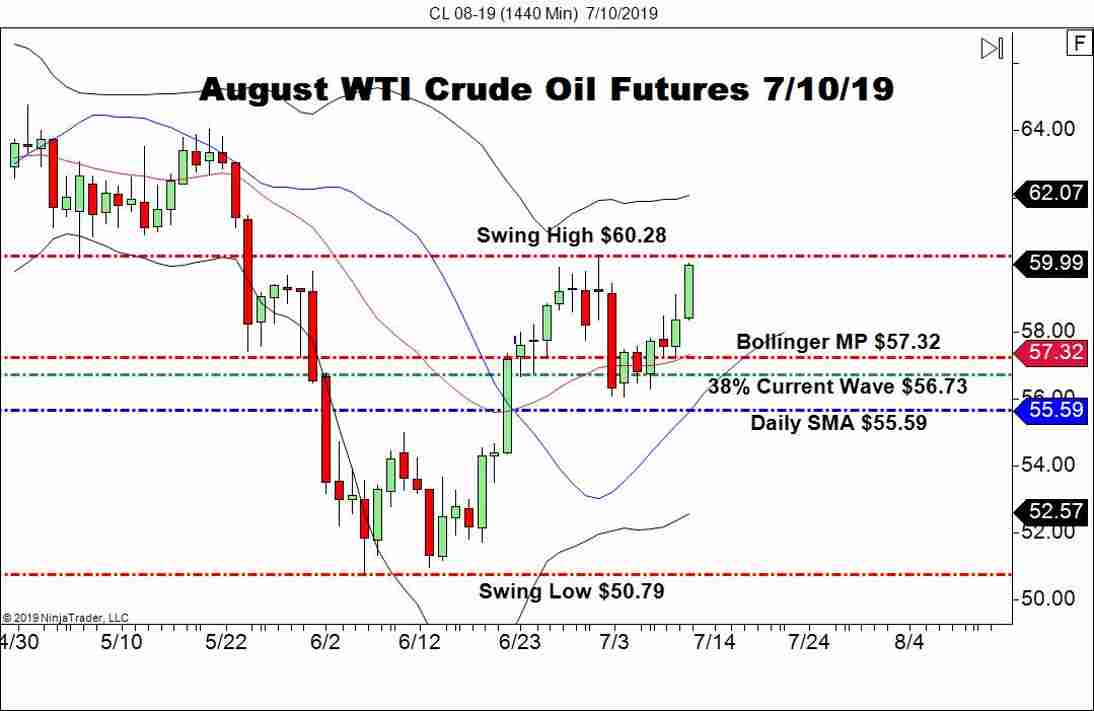 Overview: For now, there are two levels to keep a close eye on in this market: $60.00 and $60.28. If we see these taken out with vigor, then a run at April's yearly highs ($66.00ish) is likely to develop by the end of July.
It is now or never for energy bulls and this year's WTI market. Supplies are way down and we are in peak demand season. If crude oil doesn't show explosive strength in the next 2-3 weeks, then the highs of 2019 are likely already in.