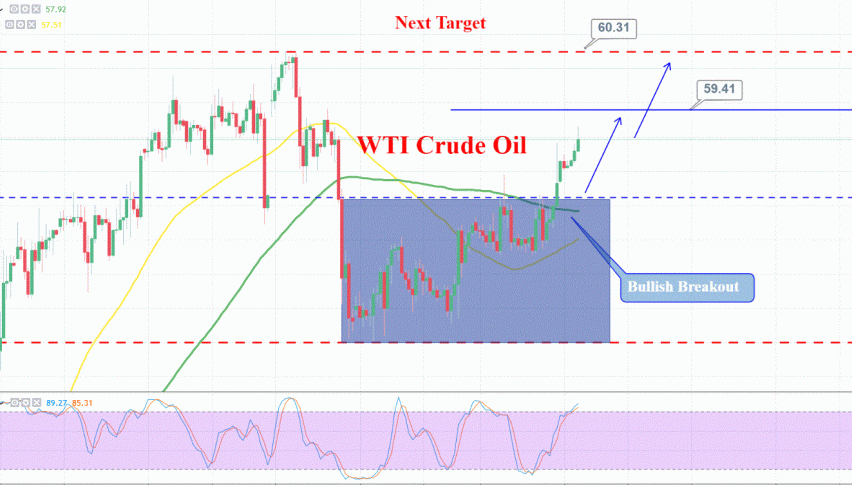 WTI Oil Breakout of Long Half Range – Stockpile Surprises
Posted Wednesday, July 10, 2019 by
Arslan Butt
• 1 min read
WTI crude oil prices increased more than 1% due to fall in US stockpiles & brewing storm in the Gulf area. Earlier today during the Asian market, WTI crude oil prices boosted in response to sudden drop in the US inventories, which was more than expected. Besides this, the decreasing concerns regarding oversupply and emergency evacuation of rigs in the Gulf due to brewing storm underpinned crude oil demand.
As per the API report, WTI crude stockpiles dropped by 8.1 million barrels which is way higher when compared to analyst expectations of a smaller 3.081-million barrel draw. The US crude oil output as determined by the Energy Information Administration pointed that output for the week ending June 28 grew lightly this week to 12.2 million bpd, just 200k bpd down from the all-time high of 12.4 million bpd.
In order to control that supply concern, the Organization of Petroleum Exporting Countries and major producers like Russia have extended the supply cut for an additional 6 to 9 months.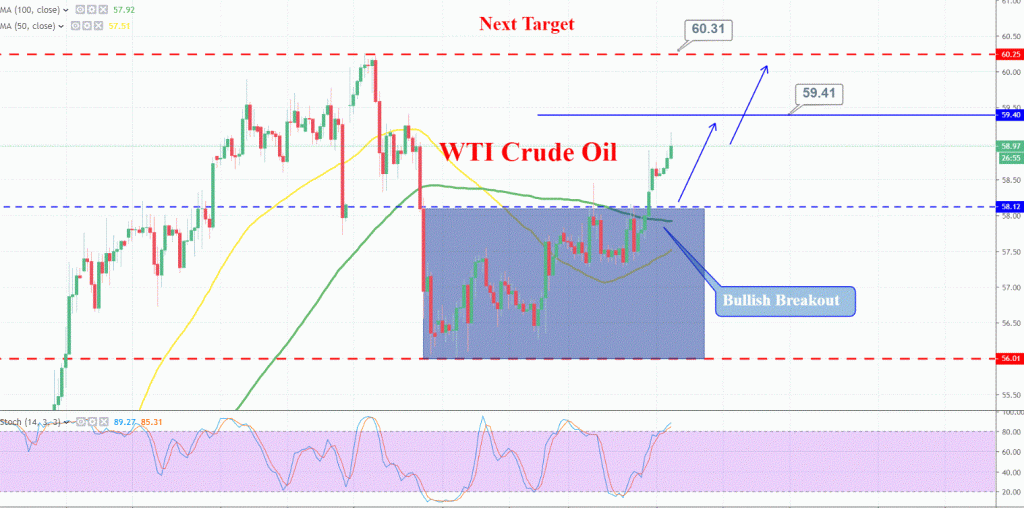 In addition to fundamentals, the technical side of the market is also bullish as oil continues to trade outside of 58-56 trading range. The next target is likely to be 59.4.
Well, don't enter a buy position at 59.40 as we may see a slight correction in crude oil below 59.40 level. Whereas, the bullish breakout may lead oil prices towards 60.25, the double top level.
Good luck!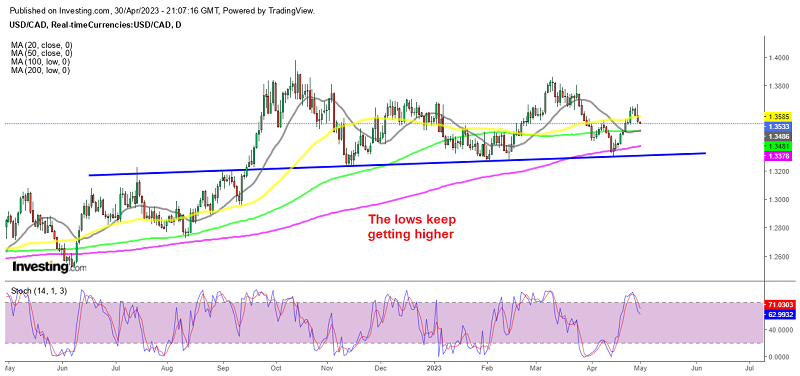 4 weeks ago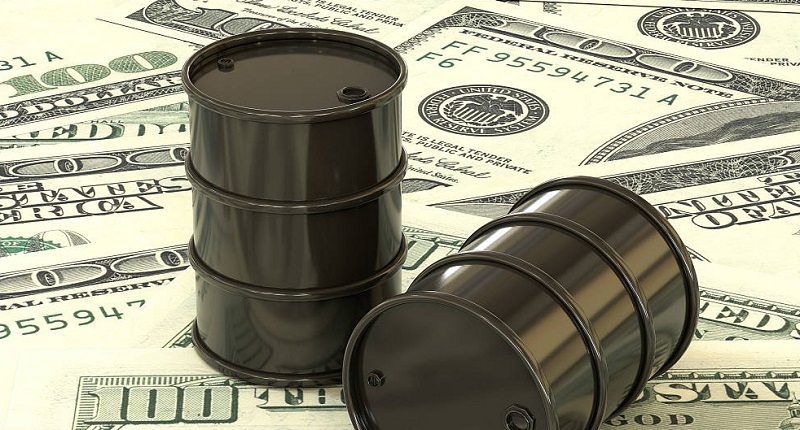 1 month ago