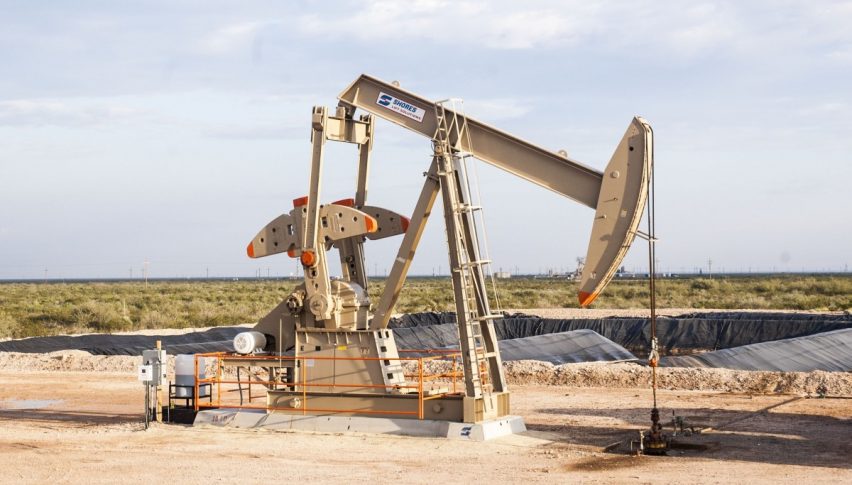 WTI Crude Oil Firm North Of $60.00
Big-round-numbers typically play a key role in the markets, maybe none more than WTI crude oil. The zones surrounding $52.50 and $57.50 have been hotly contested technical areas for August WTI futures. Now, it looks like $60.00 is the next battleground where buyers and sellers will slug it out.
Earlier today, Iranian forces actively engaged a U.K. oil tanker in the Strait of Hormuz. It is being reported that five Islamic Revolutionary Guard boats hassled the tanker before being dispersed by the Royal Navy HMS Montrose. While the event isn't much more than a dust-up, it does suggest that tensions in the region continue to mount. Given the recent back-and-forth between the Trump administration and Iranian officials, the situation is certainly tense.
August WTI Crude Oil Futures Hold The Line Above $60.00
After a brutal May and early June, bidders have finally shown up to the August WTI crude oil market. Prices are above $60.00, with intraday support present in the $60.00 to $60.25 area.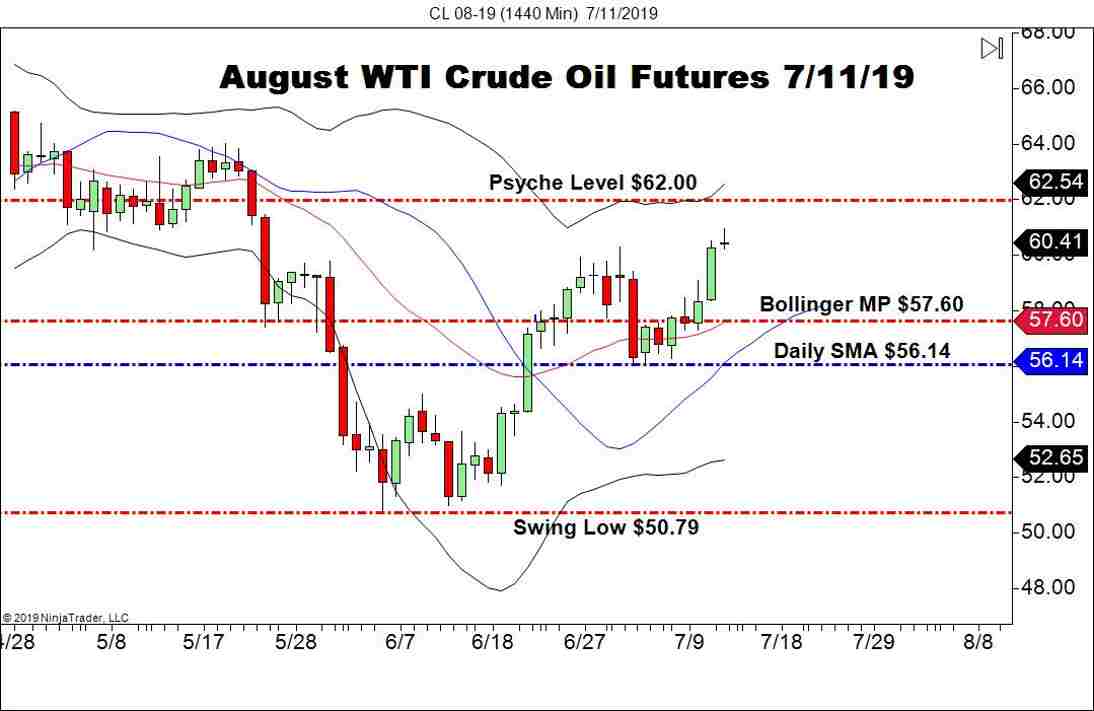 Overview: Today's action in August WTI has been contained to a tight 72 tick range. Futures volumes are beginning to show signs of dilution, with August trading at just over a 3/1 clip to the September contract. Be on the lookout for WTI rollover to begin in force during next week's inventory cycle.
At this point, a bullish bias is warranted for August WTI crude oil with $60.00 being the primary support level. If we see $60.00 taken out later today, a buy from downside support in the $58.50 area may set up for Friday. Stay tuned.