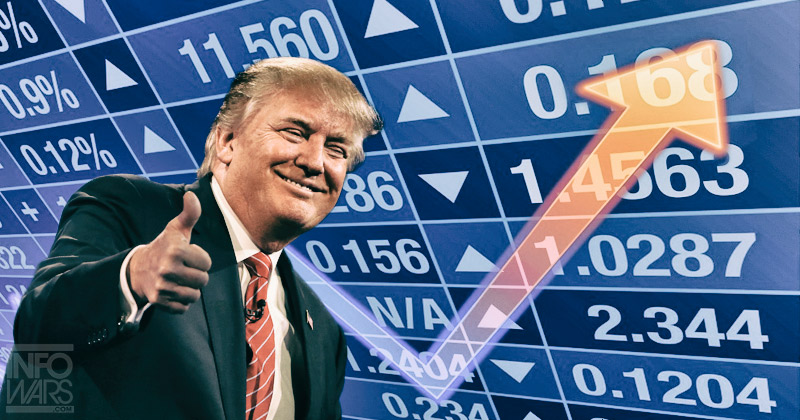 U.S. Indices Push Record Highs
The early action on Wall Street is once again bullish, with the DJIA DOW, S&P 500 SPX, and NASDAQ posting new all-time highs. In response to this week's dovish FOMC Minutes and Powell testimony, traders are going long the U.S. indices ahead of the weekend break. At this point, rate cuts and moderate quantitative easing have equities players giddy about the future.
This morning's pre-market hours brought a collection of inflation metrics, specifically the Producer Price Index (PPI). U.S. PPI (June) moderately outperformed expectations on a monthly and yearly basis, but is being largely ignored by the U.S. indices. According to the FED, lagging inflation continues to be a problem ― today's gains in the PPI are unlikely to dispel these concerns.
U.S. Indices Pushing All-Time Highs Ahead Of The Weekend
The breakout is on in the September E-mini DOW as well as the other U.S. indices. Prices have rallied above the 27000 level and appear to be heading for 27500 in short order.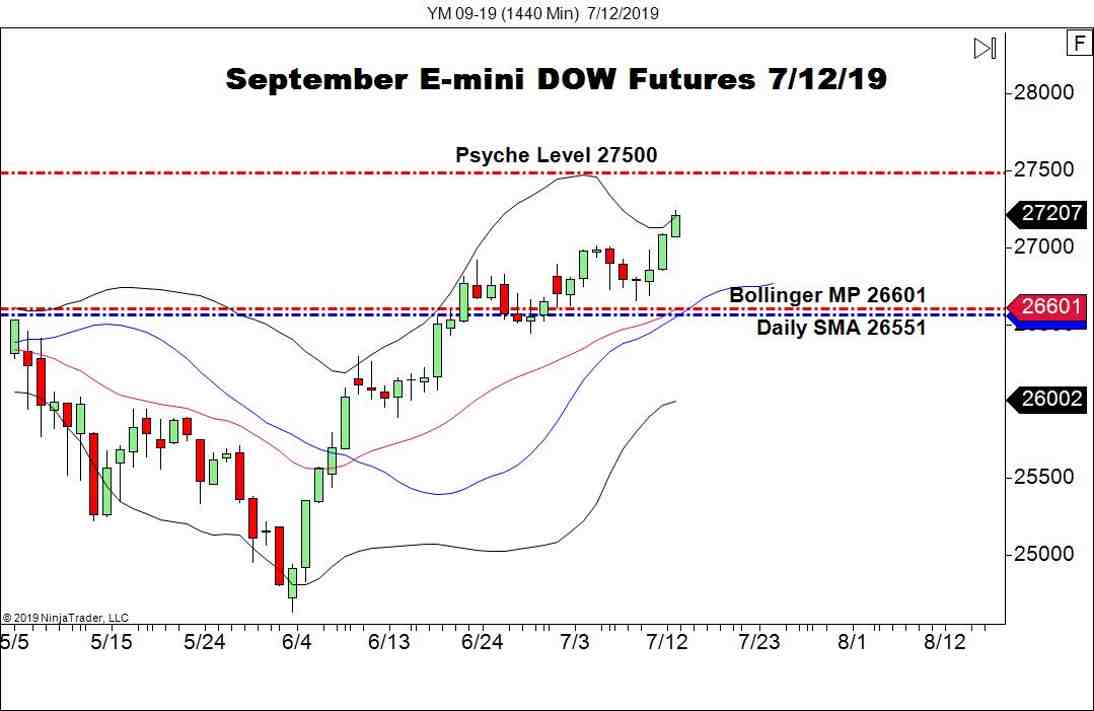 Overview: Aside from the big-round-number of 27500, there isn't much to hang our hats on as topside resistance in this market. It is an obvious statement, but a bullish bias is warranted. For now, it is long-or-nothing in the DOW until we see a substantial retracement.
On a side note, U.S. Labor Secretary Alexander Acosta tendered his resignation earlier today. The move came following a media firestorm surrounding his handling of a case involving financier Jeffrey Epstein in the early 2000s. 
Acosta stepping down is pretty much politics as usual. However, he has presided over the booming U.S. employment situation and his resignation injects some uncertainty into the Trump cabinet. Either way, Acosta's departure doesn't seem to be phasing equities investors; the U.S. indices continue to trend into uncharted waters and the "Trump Rally" rages on.