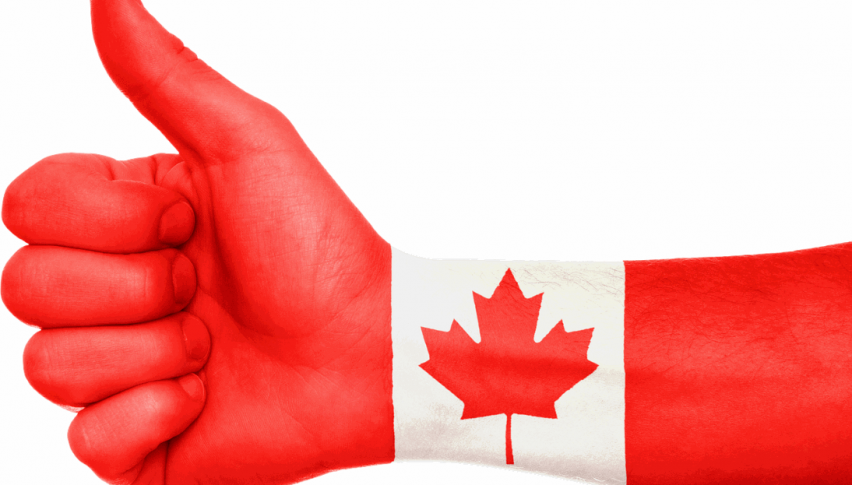 USD/CAD Posts New Lows For 2019
The Loonie is thoroughly enjoying the July bull run in WTI crude oil and the 180-degree pivot in FED policy. Rates in the USD/CAD are on the bear once again today, posting fresh yearly lows. If nothing else, it is looking like the summer of 2019 is shaping up to be a great time for the Loonie against the Greenback.
Over the past 72 hours, the commodity dollars have turned up the heat on the USD. A three-session rally in the AUD/USD and the subsequent selloff in the USD/CAD have been highlights on the forex. At this juncture, it appears that these two pairings may be ready to regain some of 2018's losses.
USD/CAD Drives At 1.3000
The daily technical outlook for the USD/CAD is bearish. Until we see a decent bounce, the trend is down and a short-side bias is warranted.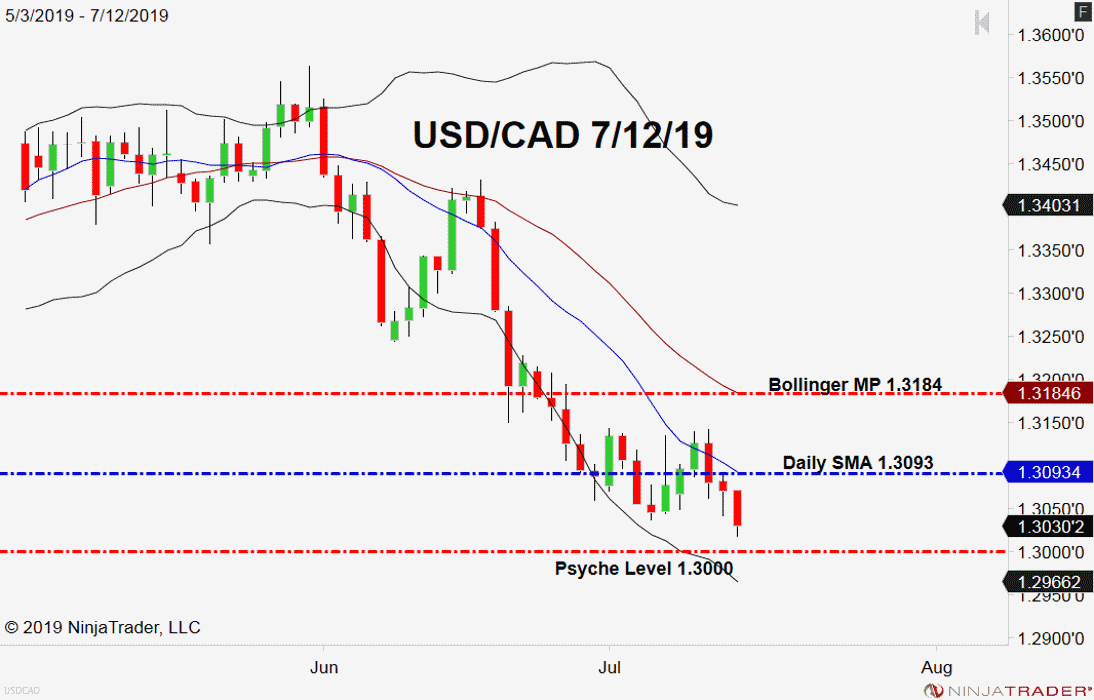 Bottom Line: As far as technical levels go, the only one on my radar is the Psyche Level at 1.3000. Big-round-numbers have a way of standing up in the Loonie ― perhaps 1.3000 will prove to be valid short-term support.
Going long from just above 1.3000 isn't a bad entry for a counter-trend trade in the USD/CAD. Until elected, I will have buy orders in queue from 1.3009. With an initial stop loss at 1.2989, this trade produces 20 pips on a standard 1:1 risk vs reward management plan.
USD/CAD continues to slide lower, although it stalled to the bottom of the range earlier, after the dive on the 25 bps hike by the BOC
3 days ago
Crude Oil has been bearish for more than a year, but this week we saw a decent reversal higher on higher Caixin manufacturing
1 week ago