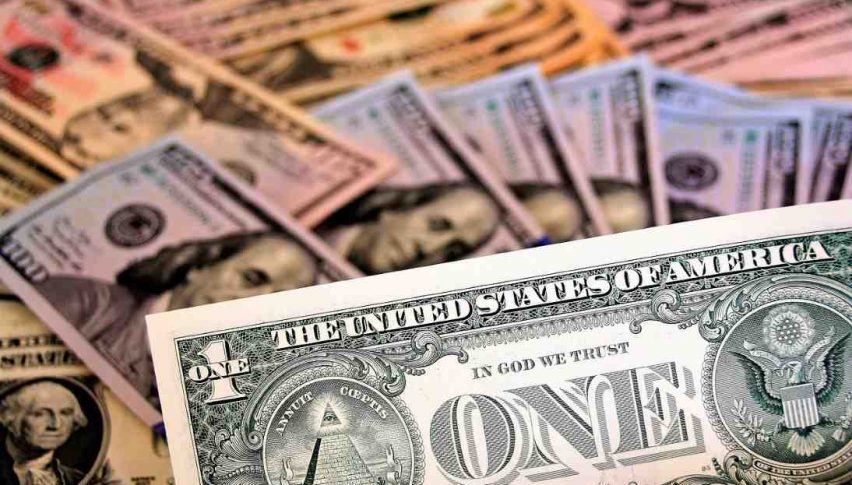 Weekly Outlook, July 15-19: Top Economic Events to Trade This Week
Posted Sunday, July 14, 2019 by
Arslan Butt
• 4 min read
Happy Sunday, traders.
It's been another good week from the trading viewpoint as team FX Leaders managed to mark 65% success rate. Overall, the market exhibited thin volatility, offering quite a few trading opportunities, and mostly traded sideways. The US dollar weakened for a third straight session on Friday, yet pressed by sentiments that the Federal Reserve will start cutting interest rates at a monetary policy meeting later this month.
Last week's PPI gain may not shake US rate cut forecasts until the Fed's most favorite measure of inflation, the core personal consumption expenditures price (PCE) index, exhibits convincing signs of picking up from a low 1.6%. This is why the dollar will continue trading on a bearish mode, keeping stock markets and gold bullish.
Looking ahead to this week, there are five major economic events that are worth watching. Let's take a look.
1) CNY – GDP q/y – Monday – 2:00 GMT
On Monday, the Chinese GDP figures will set the stage for trading in global stock markets and gold. The National Bureau of Statistics of China will be eyed for the release of GDP figures. This data represents the quarterly value compared to the same quarter a year earlier. Chinese data can have a broad impact on the currency markets due to China's influence on the global economy and investor sentiment.
As per economist forecast, China won't have problems meeting its GDP growth target of 6-6.5% for 2019, with positive indications in the second half of this year such as bouncing investment and surge in consumption.
The economy is expected to operate steadily in the second half of the year with GDP growth meeting the target range. The GDP growth mark was anchored in the 2019 Government Work Report. In the first quarter, China delivered GDP expansion of 6.4%, despite the trade war between China and the US.
2) UK Labor Market Report – Tuesday – 8:30 GMT
Average Earnings Index 3m/y
It's a leading indicator of consumer inflation and shows a change in price for businesses and the government pay for labor, including bonuses. Simply, when businesses pay more for the labor the higher costs are usually passed on to the consumer which leads to inflation.
The UK's Office for National Statistics reported 3.1% average earnings in May, whereas, economists are expecting a neutral figure of 3.1% this month.
Unemployment Rate
In the United Kingdom, the unemployment rate remains low at 3.8% while wages are growing at a satisfying speed of 3.1%. Despite the positive figures, the Bank of England is unlikely to lift rates until Brexit is sorted out. The Claimant Count Change is estimated to grow by 18.9K in June after 23.2K in May. This growth in jobless claims has yet to strike the jobless rate. Overall, the impact is likely to be muted until the figures show a significant deviation.
3) USD – Retail Sales m/m – Tuesday – 12:30 GMT
It's the primary gauge of consumer spending which accounts for the majority of overall economic activity. Economists aren't optimistic about retail sales this month as the figures are expected to slip to 0.2% vs. 0.5% previously. Considering this, the traders are anticipated to continue trading the dollar with the bearish bias.
USD – Core Retail Sales m/m
Alongside, the core retail sales will also be in focus as it shows a change in the total value of sales at the retail level, but excluding automobiles. The data is due at 12:30 GMT and the retail sales are expected to fall by 0.1% vs. 0.5% beforehand.
4) Fed Chair Powell Speaks – Tuesday – 17:00 GMT
The Federal Reserve Chair Jerome Powell, the world's most powerful central banker, is due to deliver a speech titled "Aspects of Monetary Policy in the Post-Crisis Era" at the French G7 Presidency 2019, in Paris. Investors will be monitoring the event for any unexpected remarks from Jerome Powell regarding upcoming monetary policy.
5) UK CPI y/y – Wednesday – 8:30 GMT
The office of Office for National Statistics will be releasing UK's inflation figures. British CPI has been stable at 2% in May exactly inline with BOE's target. Economists are expecting no change in inflation rate this month, thereby, we may also not see any changes from the BOE policy decision and tone.
6) Canadian CPI m/m – Wednesday – 12:30 GMT
Statistics Canada is also due to report inflation figures on Wednesday. As you all know, the consumer prices account for a majority of overall inflation. Inflation is important to currency valuation because rising prices lead the central bank to raise interest rates out of respect for their inflation containment mandate. Canadian inflation is expected to take a hit of -0.3% drop in CPI figures vs. 0.4% surge last month amid a surge in the trade war.
Perhaps that's why the Bank of Canada (BoC) fostered a slightly more cautious tone this week, noting that trade tensions are becoming a bigger threat. The figures may weight on the Loonie this week.
7) UK Core Retail Sales m/m – Thursday – 8:30 GMT
With the Conservative leadership contest not supposed to end until July 22, Brexit story is expected to continue scarce for now, so UK data may come back in the limelight. Labor market figures for May will hit the markets on Tuesday, ahead of the inflation prints for June on Wednesday, ending with retail sales stats on Thursday.
This month's figure is expected to fall, but the drop is less than before. Retail sales of -0.3% vs. -0.5% beforehand are on the cards this week.
Good luck, traders. Wish you another profitable week ahead.