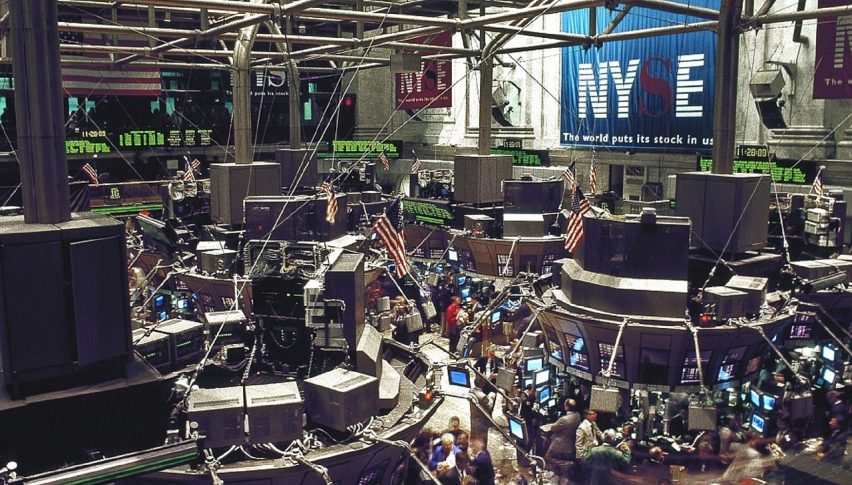 Markets Keep Going as USD Grinds Back
It was a relatively slow start to the trading week but that didn't stop equities from continuing to push into the highs.
The NASDAQ was the leader who climbed back to the high watermark, however, the SPX is still managing to hold above the 3000 level which is a key price point. It is the beginning of the US earnings season and that will likely bring some volatility in the days and weeks ahead.
The USD was grinding higher throughout the session, and the US dollar index found its way back up to 97.00. This was by no means a big move on any front, but there are some good signs after last weeks sharp falls.
Generally speaking, the EUR/USD and GBP/USD were a little soft, while the commodity currencies continued to tick up thanks to the strong data out of China yesterday.
WTI is holding below $60 still as the cyclone fears subside and GOLD is still above $1400, but a little in the middle of the range in reality.
Asian Market Outlook
This morning we've already seen Kiwi CPI data come out, which was in-line with expectations at 0.6%. We have to remember that the RBNZ is looking at a further rate cut to combat weak inflation so this isn't a terrible result. The Kiwi is a couple of pips higher but nothing to write home about just yet.
The main release today will be the RBA minutes. This is the minutes from the last meeting where rates were cut 25bp and it was the second straight cut.
The market is really factoring in one more cut this year, but whether or not that happens is debatable. The minutes might shed some more light on the matter. The understanding at the moment is the cuts are all linked to the jobless rate which needs to start falling below 5.0%. It is released this Thursday.
AUD/USD has been making strong gains this week, with the RBA helping the bullish case, but buyers are facing the 200 daily SMA now
12 hours ago