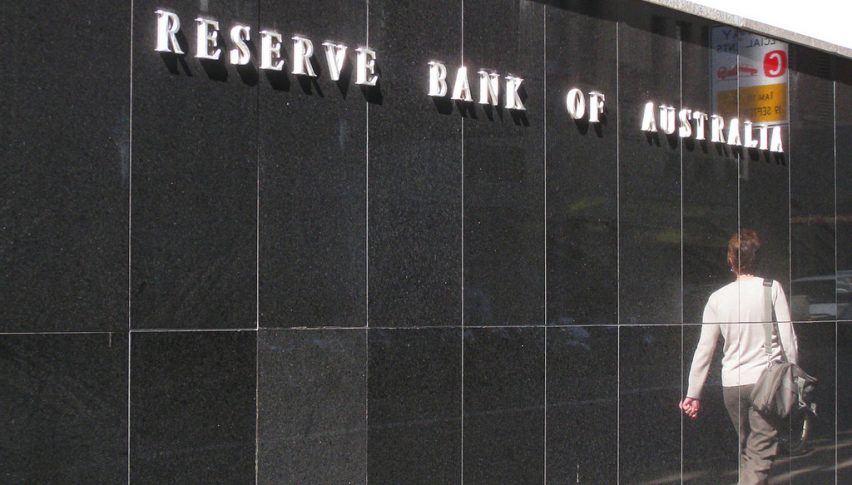 RBA to Adjust Rates 'If Needed': RBA Minutes
The RBA minutes from the last policy meeting have been released and overall there isn't much new information.
The key clause was really that the RBA would adjust rates 'if needed' and as we know much of that will depend on the jobs situation. In response, the AUD/USD is still around the unchanged level and that is probably not going to change too much for the rest of today's Asian session.
Some of the key points from the minutes via Reuters:
RBA to adjust policy "if needed" to support growth
They will be watching labour market closely, improvement needed to spur wage growth (currently 5.2% unemployment)
The spare capacity is likely to remain in the labour market for "some time"
The current lower level of interest rates will keep the AUD  lower
Lower borrowing costs to free up cash for consumer spending which will hopefully list inflation (CPI)
As mentioned previously, the real key this week is Thursday's jobs report as that is going to give us a pretty black and white answer to what the RBA are going to have to do.
The RBA wants to see the jobless rate fall to under 5.0% and ideally below 4.5%. As it stands the rate is at 5.2% having ticked up from 5.0% a couple of months ago.
From a technical perspective, we are still seeing a bit of selling pressure around the 0.7050 level. That is our key levlel to the upside at the moment. Below that we have support at 0.7000.
The falling USD has really propped up the Aussie, which would not be pleasing the RBA all that much at the moment. But should the Greenback stabilise, I fully expect to see the Aussie back under 0.7000 longer-term.