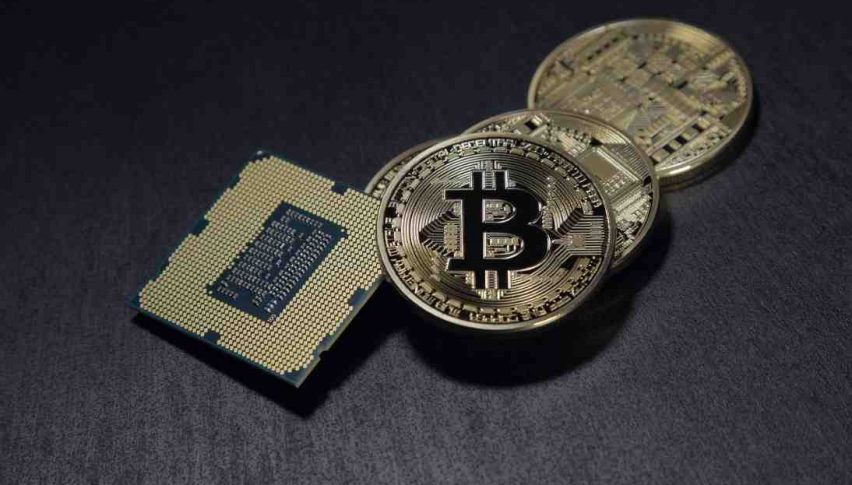 $10,000 Stands Tall For Bitcoin
To say the very least, it has been a rollercoaster week for Bitcoin (BTC). Featuring a trading range of more than $2000 and heavy participation, volatility has reached a fevered pitch for the world's leading cryptocurrency. However, there is good news for crypto bulls ― the $10,000 psychological level has stepped up and delivered as downside support.
Anytime rumors of pending regulation hit the cryptosphere, Bitcoin reacts. This week brought news of Facebook's Libra being targeted by the G7 nations for intervention. Calls for intense regulation and scrutiny of Libra became a primary theme of a G7 meeting in France earlier this the week. As the news spread, Bitcoin crashed below $10,000 before finding support just above $9000.
At press time, the crypto bulls are back and flexing in the BTC market. Prices have raced north 8% over the past 24 hours. For now, prices are stabilizing in the $10,500 area.
$10,000 Back In Play For Bitcoin (BTC) Futures
Following an opening week GAP down, July Bitcoin futures are well in the green and driving toward $11,000.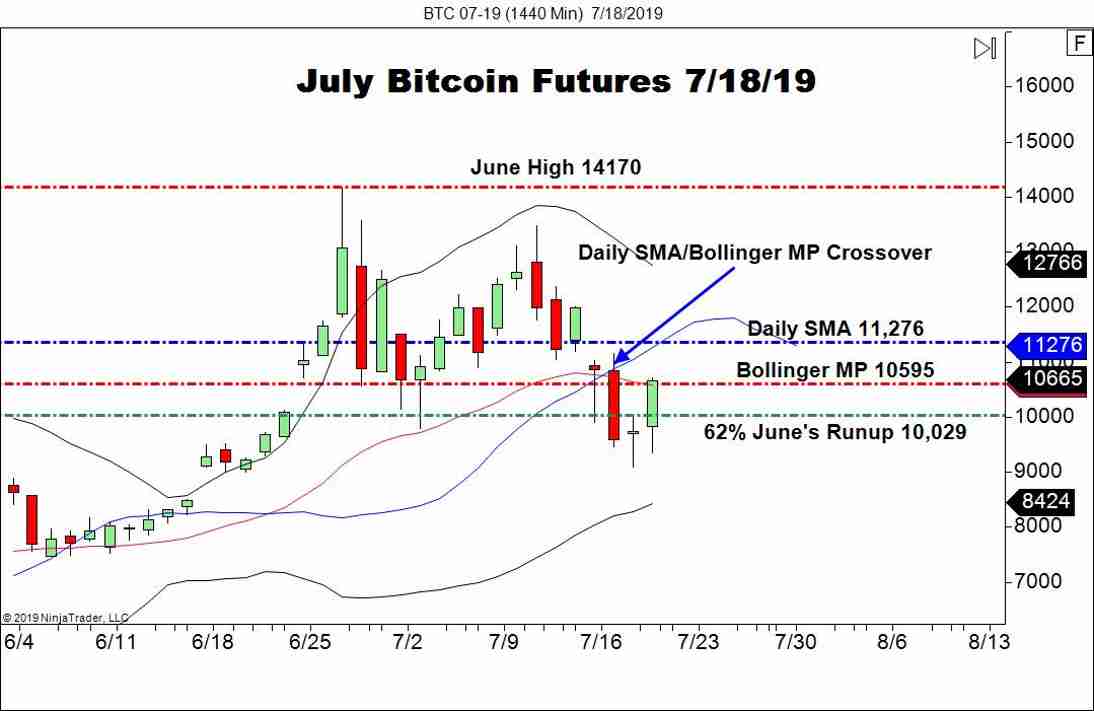 Here are a few areas to watch for July BTC futures:
Resistance (1): Bollinger MP, 10595

Resistance (2): Daily SMA, 11276
Overview: Today has been a solid outing for BTC, with $10,000 being established as a key technical area. All in all, an intermediate-term bullish bias has been preserved as bidders have defended this psychological level.
The correlation between Facebook's Libra and the entire cryptocurrency asset class suggests that it is going to be a game-changer. Values of Bitcoin and the other crypto leaders are going to hinge on the successful launch of Libra. If regulatory bodies step in and hinder its introduction, cryptos across the board will very likely suffer.