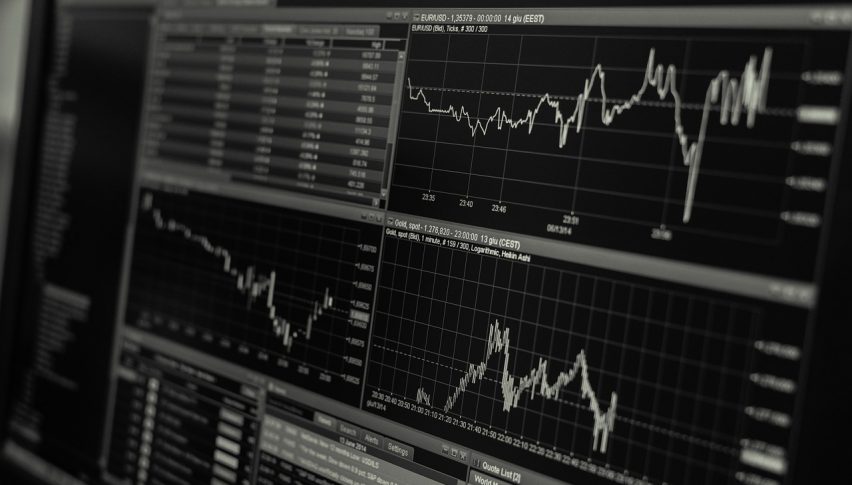 Asian Markets Wait on Jobs
Asian markets are fully focused on today's Aussie jobs number, with the RBA ready and waiting to act should the result disappoint.
Overseas, US markets weakened as earnings season started to trickle out some data. Netflix was hit hard as subscriber numbers missed expectations in a worrying sign for the streaming giant.
The SPX was off -0.65%, while the USD fell back away. At the moment, it is trading just above the 97.00 level on the US dollar index. 97.50, for now, appears to be offering up some resistance, which we might expect given the FOMC outlook.
BTC is still trading below $10,000 after falling all the way to $9,000 and bouncing. WTI is also weak after inventory levels came in close to expectations.
Aussie Jobs in Focus
Today the attention is on the Aussie jobs report. A weak report will likely see the RBA more inclined to cut rates a third time this year. 5.0% is really the key number at the moment and we will need to see unemployment fall from where it sits around 5.2% at the moment.
The AUD/USD is sitting right on 0.7000 headed into the data. A falling unemployment rate will likely be seen as a reason for the RBA not to cut, so that might lift the AUD.
It should be noted analysts are expecting 5.2%, which is not good enough in the eyes of the RBA.
The Aussie will be a huge mover today, so we need to be open to all possibilities and high volatility as this is one of the bigger releases we've had in some time.
AUD/USD has been making strong gains this week, with the RBA helping the bullish case, but buyers are facing the 200 daily SMA now
12 hours ago