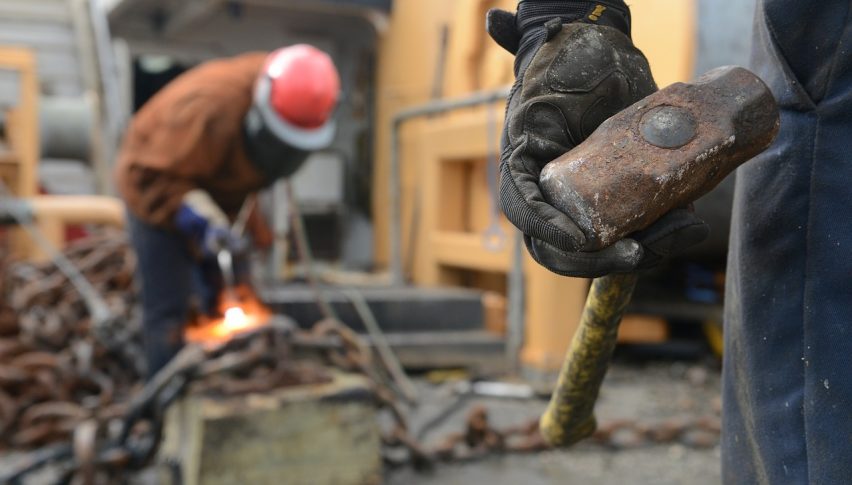 Aussie Employment is Flat: Will the RBA Act?
It looks like the RBA aren't going to be happy just yet as the Aussie unemployment rate has remained unchanged at 5.2%.
Job growth for the month was virtually flat at only 0.5K vs 9.1K expected. This isn't really anything to write home about that is for sure. The RBA has linked their monetary policy to a falling unemployment rate, but it might be too soon to see if the recent rate cuts are starting to help. There has been a slight uptick in the trend in terms of the seasonally adjusted data, so there are some positives here and maybe a little bit for the RBA to hang their hat on.
The AUD/USD is actually ticking higher on the news and is now green on the session. I would have thought a 'no change' in the unemployment rate would be negative but I guess we have to consider the fact that it might be too early as mentioned.
With that in mind, we might just be kicking the can down the road. For the time being, the RBA will keep watching the unemployment rate as we wait on the FOMC. The thing that has been lifting the Aussie of recent times has been the weak USD. It is also throwing a spanner in the works for the RBA. Clearly Lowe and co. would like to see a lower AUD. But perhaps they didn't count on the FOMC turning dovish so quickly.
Technical Outlook
For now, we are seeing some upside in the AUD/USD, post-release. 0.7050 has been a pretty big technical level holding price down. While underneath 0.7000 is strong support and a big round number level.
I personally feel the AUD needs to be below 0.7000. However, now all the attention will turn towards the FOMC where rates are expected to be cut. For now, it is a waiting game.
I would think the FOMC rate cuts would now be fully priced in, so we will also need to hear from Powell as to what might lie ahead. If anything we haven't really learnt anything from today's release and as I said, we kick the can down the road a bit further for now.