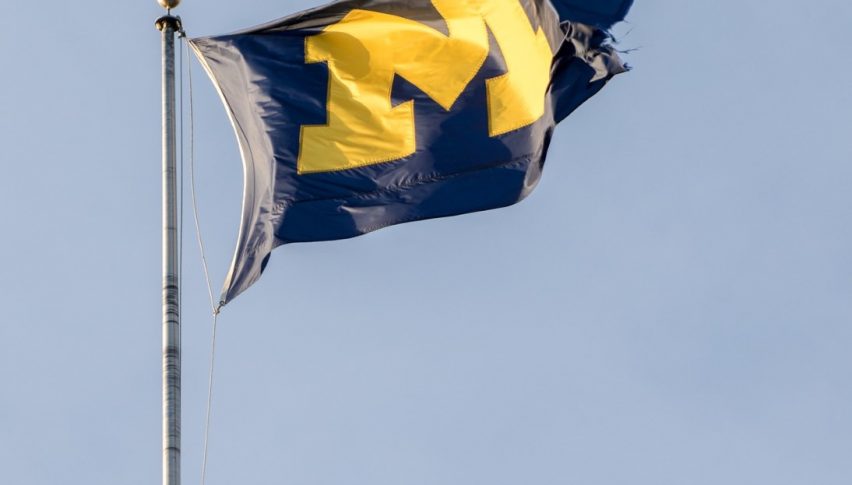 Stocks Open Higher, UM Index Flat
U.S. equities have opened stronger and are holding firm following today's University of Michigan (UM) Consumer Sentiment Index (July). For the first half-hour of trade, the DJIA DOW (+78), S&P 500 SPX (+8), and NASDAQ (+32) are all well above scratch.
At 10:00 AM EST, the UM Consumer Sentiment Index for July was released to the public. The figure came in at 98.4, beneath expectations (98.5), and the previous release (98.2). Thus far, the markets are pretty much ignoring the UM figures, as they don't show much in the way of change. For now, consumer sentiment remains in a holding pattern somewhere near healthy.
Markets Make An About-Face Following UM Index
The U.S. indices are attempting to close the week strong following a tough four days of trade. S&P 500 values are back in the neighborhood of all-time highs, a welcomed sight for equities bulls.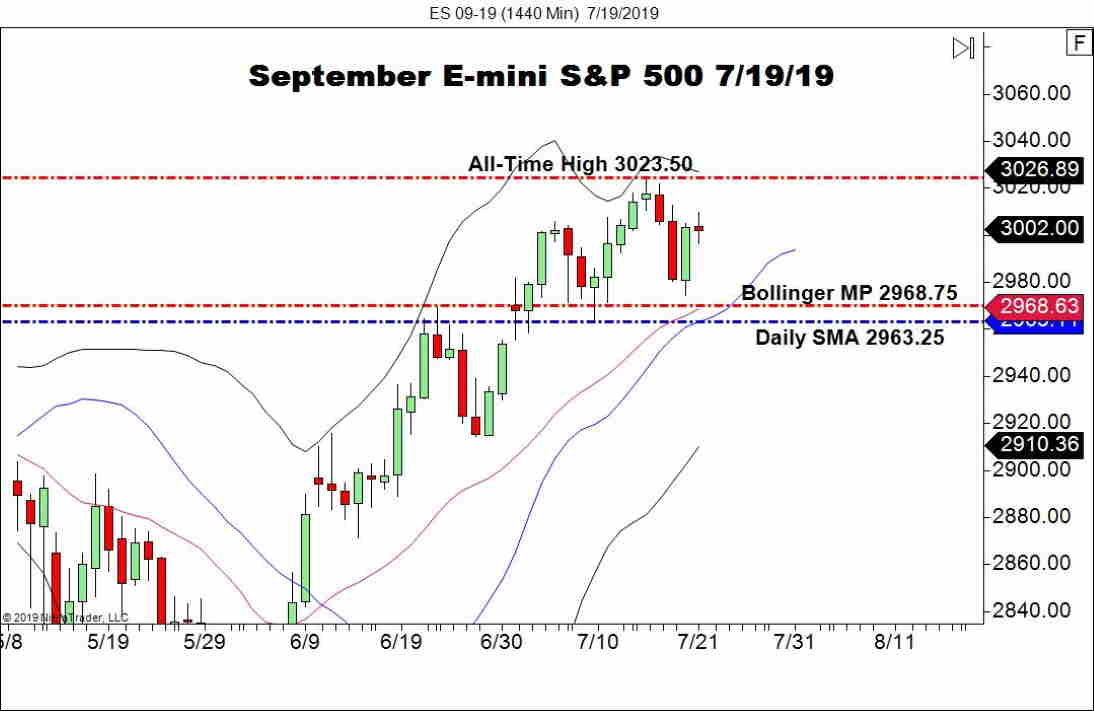 Overview: Participation on Wall Street is strong this morning as traders prepare for the weekend break. Today's UM Consumer Sentiment Index has done little to derail bidders, which appear intent on staying the course from Thursday's rally.
One thing worth noting is the early session disconnect between the pricing of the S&P 500 and September E-mini S&P 500 futures. The futures contract is lagging index valuations, which isn't all too uncommon. However, the early action has the S&P 500 in the green and September E-minis in the red. The positive/negative split suggests that traders are hesitant to go all-in on the futures contract even though the index values are positive. This relationship will be one to watch as the session unfolds.