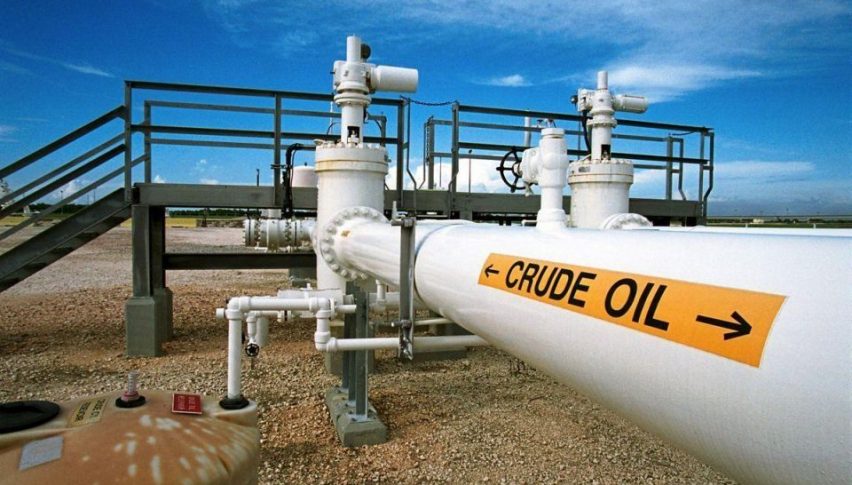 Is $55.00 The New Bottom In WTI Crude?
Last week was a crazy one on the WTI crude oil markets. Featuring a five-session range of more than $6.00 per barrel, volatility was high as the August WTI futures contract rolled over to the September issue. Bearish action dominated trade, with price smashing the $60.00 support level and testing the waters beneath $55.00. At this point, one has to wonder if 2019's highs are already in.
From a fundamental standpoint, there were few reasons to sell oil last week. Supplies continued to decrease, tensions with Iran mounted, and the peak demand summer season is in full swing. Nonetheless, traders ignored these factors, choosing instead to jump on the WTI freight train south.
September WTI Crude Oil Futures Test $55.00 
The action on Monday morning may be dramatically different from what we saw last week. Two breaking news items have come online very recently that may spike WTI crude prices in the short-term:
During the U.S. overnight, Iran seized a U.K. oil tanker in the Strait of Hormuz. While no military action is yet planned, the situation is tense. U.S. President Trump went on record warning Iran to "change its behavior." This situation remains fluid and is worth monitoring.

Friday afternoon brought another drop in the

Baker-Hughes Rig Count

. North American rigs in operation now stand at 779, down from 784 one week ago. Since May, the rig count has fallen by 36, a signal that U.S. production is being cut. When coupled with OPEC cuts, global supplies are projected to begin thinning considerably in the near future.
Both of these fundamentals point to a strong Monday for WTI crude. Now, let's take a quick look at the technical picture.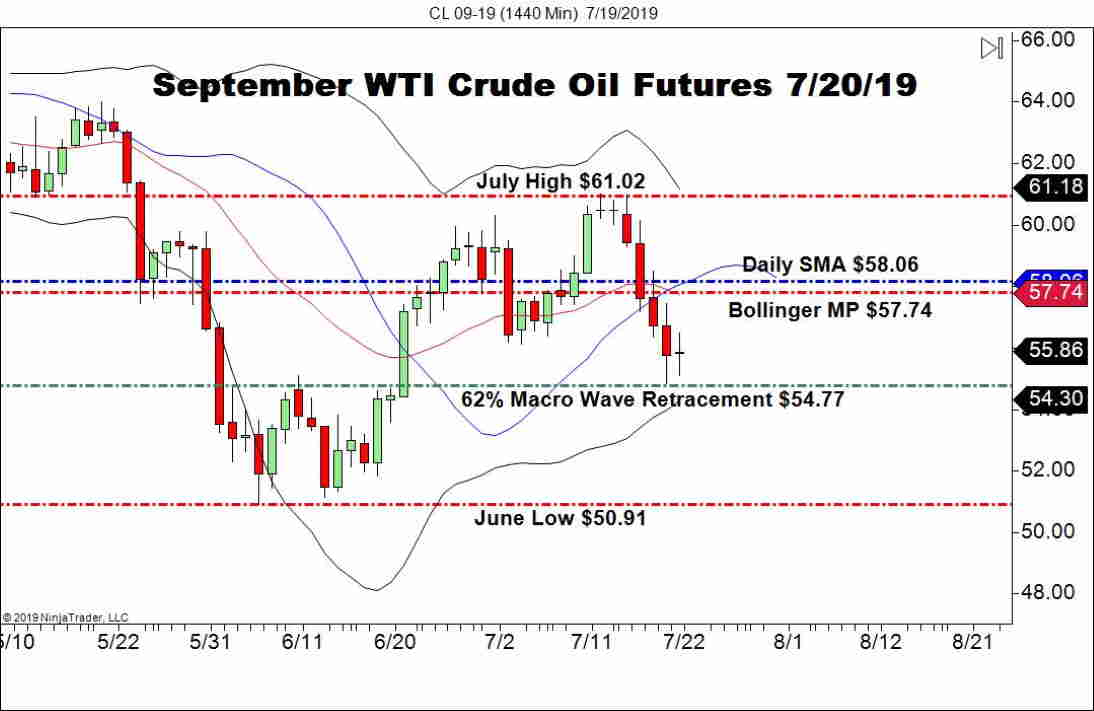 For the Monday session, there are two support levels that will be on my radar in September WTI:
Support(1): Psychological Level, $55.00

Support(2): 62% Macro Wave Retracement, $54.77
Overview
It is make-or-break time for the WTI crude market in 2019. If lagging supply, production cuts, and Middle Eastern tensions will not boost prices, then nothing will. Unless WTI makes a legitimate charge at $60.00 this week, $50.00 will be tested in relatively short order.
The key number in September WTI crude is the 62% Macro Wave Retracement level at $54.77. In the event it is taken out, the daily uptrend of June will be over and WTI will officially enter correction. Be on the lookout for heavy action in the $55.00 to $54.77 area ― this tight 23 tick range is going to be a critical zone for the WTI crude oil market.