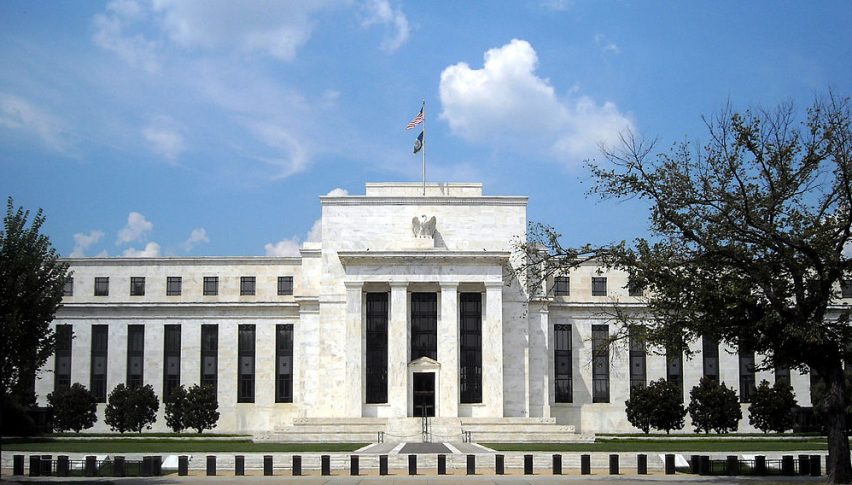 Near-Term U.S. Treasuries Fall Again
2019 has been far from a banner year in U.S. Treasuries. T-bill yields have consistently fallen over the past 120 days, largely due to the FED's 180-degree shift to a more accommodative policy. Today's U.S. T-bill auctions have extended this trend as institutional capital continues to prefer stocks over bonds.
As we roll toward the late session, a vast majority of markets are quiet. Forex, stocks, and commodities are largely range-bound as traders have opened the week with a tentative approach. However, the downtrend in short-term U.S. Treasuries is alive and well with this week's T-bill auctions. Here is a quick look at the results:
Event                                  Actual    Previous
3-Month T-Bill                   2.040%      2.115%
6-Month T-Bill                   2.01%         2.01%
Once again, shrinking yields are the rule, at least for the 3-Month T-Bill. It appears that the projected near-term FED quantitative easing is weighing heavily on debt-market sentiment.
USD Index In The Green As U.S. Treasuries Fall
Friday brought a solid session to the USD and positive gains. Today has been more of the same, albeit on a much smaller scale. Nonetheless, September USD Index futures are holding their ground near 97.000, a positive sign for the Greenback.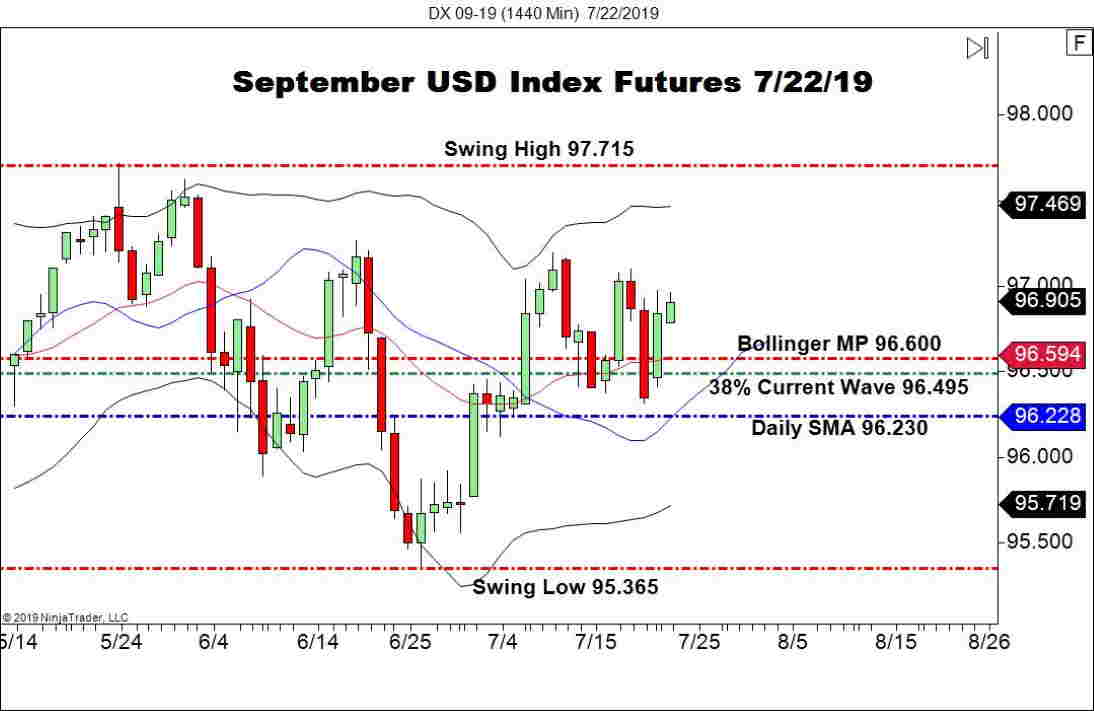 Overview: As we have mentioned all session long here at FX Leaders, the results of the upcoming Tory vote is the key fundamental facing the currency markets today. Any surprise in the outcome, specifically an upset win by Jeremy Hunt, will send rates directional across the majors. At press time (about 2:00 PM EST), Boris Johnson is an overwhelming favorite, listed as having a 96% chance of winning on leading political wagering websites.
One of the FED's "areas of uncertainty" has been the entire Brexit situation. The coming 36 hours will bring some clarity, and with it, market volatility. Be on the lookout for the USD Index to move directionally on the announcement of the Tory party vote. If the USD loses steam, the values of safe-haven assets, including U.S. Treasuries, may be headed north in the coming days and weeks.