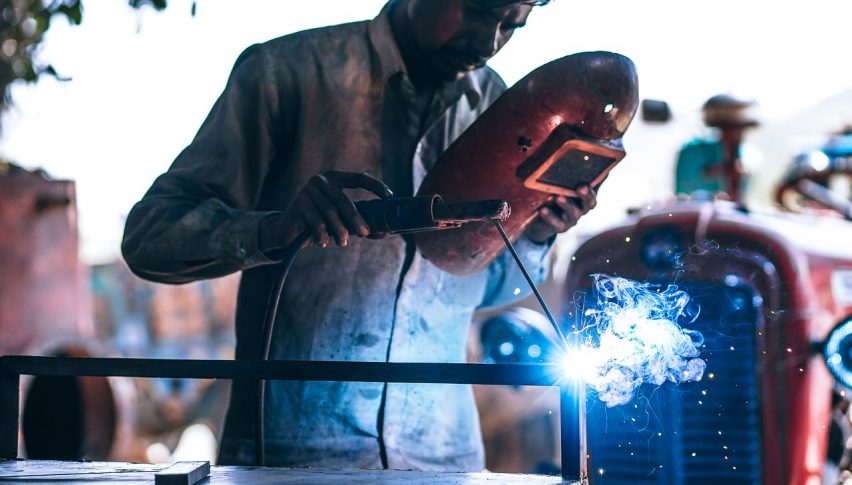 Daily Brief, July 24 – Economic Events Outlook – It's all About PMI Figures
Posted Wednesday, July 24, 2019 by
Arslan Butt
• 3 min read
Good morning, traders.
So far this week has exhibited thin volatility, giving us a bit fewer opportunities to trade. But the market is expected to show some price action today during the European session, especially due to manufacturing and services PMI data from Eurozone. In this update, we are going to see key economic events that could impact the market today. Are you ready?
On Tuesday, the greenback surged to near a five-week high against peers after President Donald Trump and US lawmakers reached a two-year deal that raises the limits on government borrowing to cover spending.
Well with this, the end consumer will be relieved with subsidized and lower prices. It adds odds of further economic growth and investment in the United States. In response to a stronger dollar, substitute investments such as gold, silver, and Japanese yen lost grounds and fell into slight losses.
Watchlist – Economic Events Outlook
The European economy is due to release a series of economic events which especially includes the Manufacturing and Services PMI data.
What is PMI?
Before we began discussing these PMI, let us understand what these PMI figures are. PMI stands for Purchasing Managers' Index and it's a leading indicator of economic health – businesses react quickly to market conditions, and their purchasing managers hold perhaps the most current and relevant insight into the company's view of the economy.
Derivation & Impact
It's a survey of about 300 purchasing managers which asks respondents to rate the relative level of business conditions including employment, production, new orders, prices, supplier deliveries, and inventories. Purchasing managers are basically the initial people to react to slow market conditions, as they reduce demand if they feel less optimistic or uncertain about the economy.
The PMI figures have a standard threshold of 50. Above 50.0 indicates industry expansion, below symbolizes contraction. So today all the PMI figures that come below 50 are going to weigh on the single currency Euro. Brace yourselves.
French Flash Manufacturing PMI – The figure is due at 7:15 GMT with a forecast of 51.6 vs. 51.9 during the previous month.
French Flash Services PMI – Besides the French Manufacturing PMI, the services PMI will be observed. It's expected to drop slightly to 52.7 vs. 52.9.
German Flash Manufacturing PMI – The data will be released at 7:30 GMT, around 15 minutes after France's figures. Germany is one of the biggest business hubs of the Eurozone, but it's been struggling with the manufacturing figures. Since Q4 2018, the PMI figures are staying below 50, which show slacks in the German manufacturing sector.
Even now, the economy is expected to show a PMI figure of 45.1 which is likely to weigh on single currency Euro.
German Flash Services PMI – On the other hand, Services PMI is scheduled with a forecast of 55.3, slightly below the previous month's figure of 55.8.
Flash Manufacturing PMI – At 8:00 GMT, the Markit is due to release Flash Manufacturing PMI with a neutral forecast of 47.6 vs. 47.6 during the prior month. Although it's below 50, it may not place any major impact on the market as speculators have already priced in the 47.6 figure. By any means, if the figure crosses over 50, we may see some great price action in Euro today.
Flash Services PMI – Alongside, the Flash services PMI stays over 50 and is expected to be 53.3. It's slightly below the previous month 53.6, but may not place any major impact on the market.
US Dollar – USD
Flash Manufacturing PMI – Besides Eurozone, the US economy is also due to report Flash Manufacturing PMI figures at 13:45 GMT. United States is struggling with its PMI figures lately, perhaps in the wake of the US- China trade war. Even the current month's PMI figure is expected to be 50.9, which is far lower than 54.9 at the beginning of 2019.
We may notice no reaction in case the figure comes out at 50.9. However, a drop below this figure can trigger sell-off in the dollar today as investors will start trading dollar with stronger Fed rate cut sentiments.
Good luck for today, and see you soon with the next update!