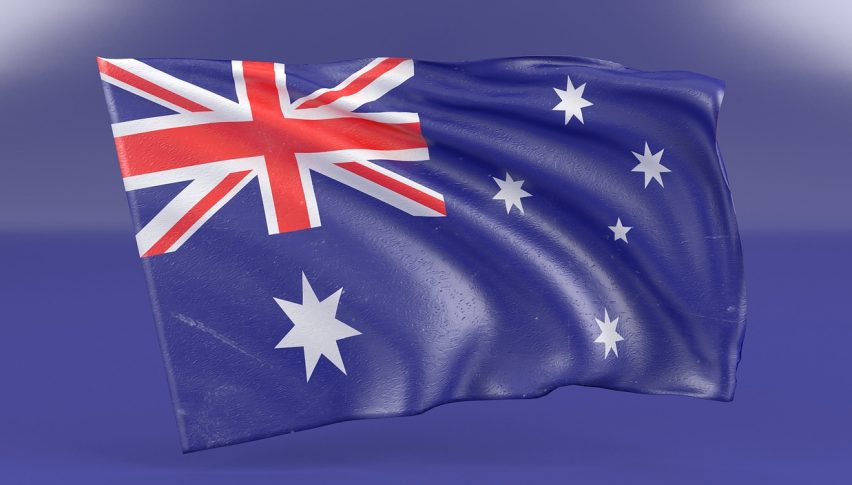 Job Worries Hit the AUD: Under 0.7000
Posted Wednesday, July 24, 2019 by
Rowan Crosby
• 2 min read
Just when the bulls were feeling confident again, the Aussie has pulled back and is now back under the 0.7000 mark.
Today the AUD/USD is in the red and pushing lower on the back of some weak looking jobs data. The details came through in the PMI release today which was looking at the manufacturing and service sector.
The headlines PMI result was a little softer:
Australia CBA/Markit preliminary PMIs (July) Manufacturing: 51.4 and Services:51.8
However the comments that have been catching the eye of traders today centred on the employment situation: Employment decreased for the first time since April, and to the greatest extent since the survey began in May 2016. The overall reduction was centred on the service sector, while manufacturers continued to see job creation. 
RBA Worries
We have to remember why this is so important at the moment. The RBA has linked its monetary policy to a falling unemployment rate. As it stands, the jobless number is at 5.2% and the RBA would like to see that sub-5.0% and even below 4.5% in a perfect world.
The recent jobs reported posted a very modest improvement if we looked at the seasonally adjusted data and that made the market think we might be holding off on a further rate cut. But today's results suggest there is still some worries around.
The RBA has already cut to 1.0%, a record low, and there is not much more left that it can do. This week we also heard that there was no real chance of any sort of QE so all that they can do for now is cut another 25bp, which likely won't nudge the scale too far.
As a result, the AUD/USD is now back below 0.7000. This is probably where it needs to be at the moment and we will have to watch with interest if the USD can keep on pushing higher.
The FOMC meets next week and we are all expecting a rate cut of 25bp. But whether or not there will be more behind it is now debatable. If anything they are in a far stronger position than the RBA.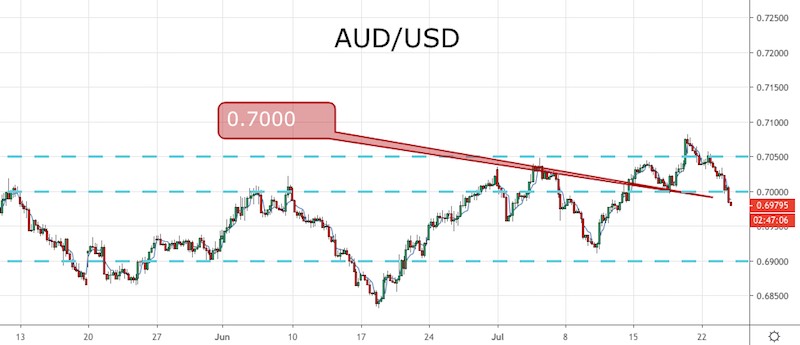 AUD/USD has been making strong gains this week, with the RBA helping the bullish case, but buyers are facing the 200 daily SMA now
8 hours ago