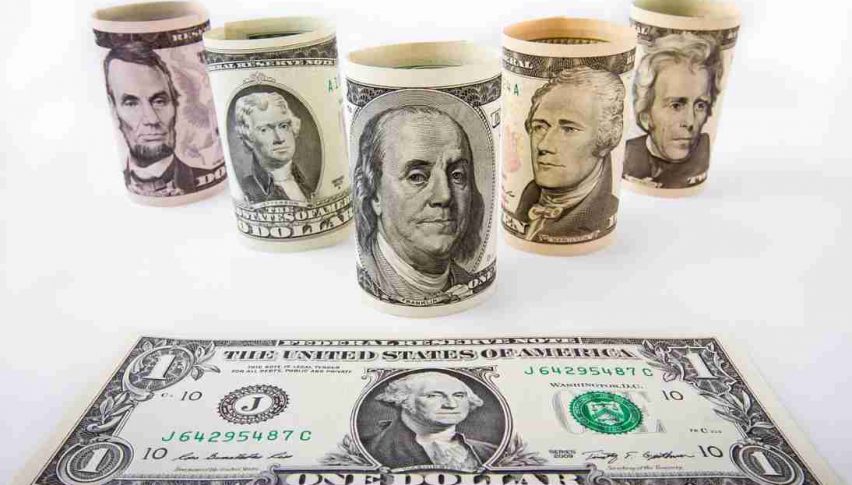 USD Index Futures Approach Yearly Highs
September USD Index futures have been on the move this week, rallying above the key 97.000 psychological level. With next Wednesday's FOMC Interest Rate Announcement rapidly approaching, traders are actively debating the different scenarios that may come to pass. As of this writing, there is still a 100% chance of a rate cut ― the only question will be if it is of the ¼ or ½ point variety.
Aside from the FED, much of this week's gains from the USD Index may be attributed to evolving Brexit dynamic. New U.K. head Boris Johnson has been an outspoken critic of the transition process, adopting a "leave at all costs" type of mantra. The uncertainty surrounding a no-deal Brexit has benefitted the USD Index, spiking bullish participation.
September USD Index Futures: Technical Outlook
The daily outlook for the September USD Index remains bullish, even though today's action has been somewhat muted. Rates are well above downside support and within striking distance of yearly highs. To be honest, the recent strength of the Greenback is a bit surprising. The FED preparing to cut rates for the first time since 2008, an extremely bearish event.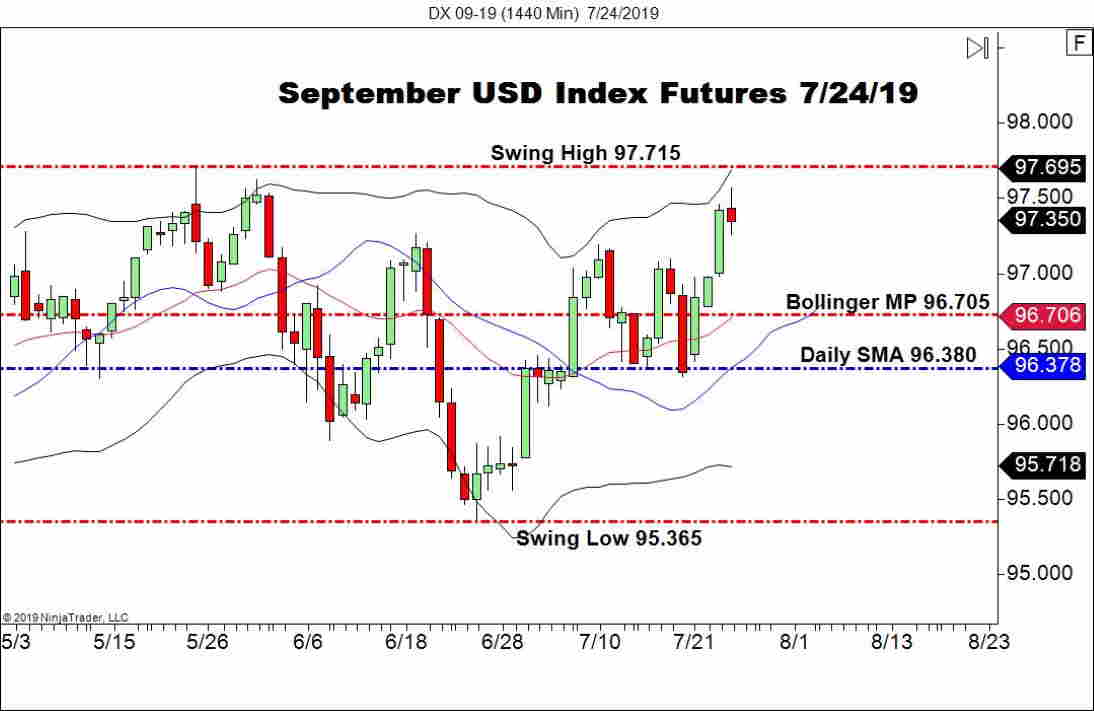 By far, the key level to keep an eye on in this market is the Swing High at 97.715. This is the top for 2019 and will very likely draw heavy two-way action if challenged.
Overview: The CME Fedwatch Index is currently projecting a 76.5% chance of a ¼ point reduction and a 23.5% chance of a ½ point FED rate cut. These figures appear to be in line with the industry consensus. Subsequently, most market experts are anticipating a conservative ¼ point "insurance cut."
For the time being, the three drivers of the USD Index will be Brexit, FOMC action, and Friday's U.S. Q2 GDP figures. Be on the watch for news items addressing each, as any surprises are likely to be aggressively priced by the currency markets.